Reading:
Luxury Quartz Surface manufacturer, Caesarstone, expands entire color portfolio to all Nebraska furniture mart locations
Luxury Quartz Surface manufacturer, Caesarstone, expands entire color portfolio to all Nebraska furniture mart locations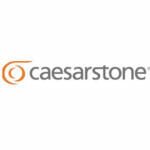 LUXURY QUARTZ SURFACE MANUFACTURER, CAESARSTONE, EXPANDS ENTIRE COLOR PORTFOLIO TO ALL NEBRASKA FURNITURE MART LOCATIONS
Los Angeles, CA – July 24, 2017 – Caesarstone, leading developer and manufacturer of premium quartz surfaces, will begin to offer its full range of colors, including the newest additions to the ever-growing Classico collection, at all four Nebraska Furniture Mart locations across the United States as of July 30, 2017.
Caesarstone quartz surfaces will be available at the various Nebraska Furniture Mart locations in Omaha, Kansas City, Des Moines and The Colony in Texas. In addition to Caesarstone's current Classico, Concetto and Motivo collections, the new colors for 2017 will also be available. This new group of colors include never-before-seen hues that offer a modern look with the ease of Caesarstone care and maintenance.
"Nebraska Furniture Mart is America's largest home furnishings store with the flagship in Omaha expanding across 80 acres, and growing our presence with this new retailer will allow the Caesarstone team a fantastic opportunity to engage with and spend time with our customer base in the Midwest. This is such an important market for us, and we look forward to sharing and receiving the feedback on our newest collection," said Nick Harris, VP of Marketing at Caesarstone US.
Caesarstone's new colors include Rugged Concrete (4033), a sleek, modern industrial finish offering a medium grey based camouflaged by billows of white, White Attica (5143), a trendy, modern combination of vivid black and white shades with a touch of delicate grey that makes for a powerful natural look design, Georgian Bluffs (6134), the perfect shade of grey, in a classic and refined natural texture, beautified with gentle veining to make any design look sleek and modern, Montblanc (5043) characterized by a harmonious light grey base infused with rich warm lines that vary in width, reflecting the unique qualities of natural stone, Moorland Fog (6046), a rich, creamy light-colored base tinted with a touch of taupe, and Turbine Grey (6313), inspired by the energy of the wind, swirls of white and dark grey veins tessellate atop a classic grey base.
About Caesarstone:
Caesarstone is a leading developer and manufacturer of premium quality quartz surfaces. Established in 1987, the company pioneered the quartz surfaces and continues to manufacture high-quality surfaces utilizing advanced technologies and proprietary knowhow. Caesarstone surfaces consist of up to 93% quartz, retain the cool tactile qualities of nature's strong stones while offering freedom of design with enormous application possibilities including kitchen countertops, bathroom vanities, wall paneling, furniture and more. Caesarstone offers a product that is highly functional, design forward and beautiful, all at the same time.
The unique and rich variety of colors, patterns and textures gives each customer the ability to find their 'ultimate surface' and create their own unique space. Caesarstone's extensive designs are constantly evolving and developing to meet the latest world trends and the highest level of international quality standards.
Caesarstone Sdot Yam Ltd is a public company (Nasdaq: CSTE) as of March 2012. The company's U.S. subsidiary's headquarters are located in Southern California with distribution centers across the country to serve customers nationwide. In May 2015, Caesarstone opened its first U.S. manufacturing plant in Richmond Hill, GA and now offers products also made in the USA.
For more information about Caesarstone, visit the website here, like us on Facebook, connect with us on Twitter, or visit our blog Interior Collective.
Media Contact:
[email protected]