Reading:
Caesarstone Teams Ups with Designer and "Windy City Rehab" Star Alison Victoria
Caesarstone Teams Ups with Designer and "Windy City Rehab" Star Alison Victoria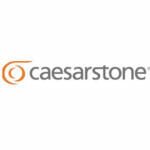 CHARLOTTE, NC (October 31, 2019)—Caesarstone, the first high-quality premium quartz surface company to utilize advanced technologies and expertise, is pleased to announce an innovative and far-reaching partnership with Chicago and Las Vegas designer, developer, and TV personality Alison Victoria. The agreement with the star of "Windy City Rehab" and publisher of "Sophisticated Living" magazine will span product placement, advertising, events, and social media.
"We are big fans of Victoria's," said Elizabeth Margles, VP of Marketing Caesarstone North America."Her television shows and magazine bring real style to a broad audience of design fans. Her enthusiasm for design and for making truly livable spaces makes for a natural alignment with Caesarstone as we are the number one maker of surfaces that bring beauty and ease of use to homes and businesses around the world. We so look forward to working with her to create exciting initiatives over the coming months."
"Using sophisticated, durable, high quality countertops in my homes helps me sell," said Victoria."Caesarstone allows my designs to come to life and allows my buyers to feel as ease with the quality of the products I choose."
As part of the agreement, Victoria will use Caesarstone surfaces exclusively in her designs. Additionally, she and Caesarstone will co-host innovative events, with the first taking place mid-November in Chicago and involving a VIP dinner at a cutting edge location and evening helicopter sight-seeing for the exclusive guest list. The partnership also spans mutual promotion across both partners' vibrant social media platforms with and the like and a robust advertising schedule for Victoria' "Sophisticated Living" magazine including the launch of the new Las Vegas edition.
About Alison Victoria
Founder and President of Alison Victoria Interiors with offices in Chicago and Las Vegas, Alison Victoria is known for creating glamorous, modern interiors with a client list that includes high-end boutiques, resorts and private residences. She's recently added owner and publisher of Sophisticated Living Magazine Chicago and Las Vegas to her resume which plays perfectly into her world and her love for design, travel, fashion, food and and all of the finer things life has to offer. As a culmination of her design vision, Alison introduced the Alison Victoria Collection, a line of luxury furniture for the home. She went on to host Kitchen Crashers for 9 seasons on HGTV and DIY Network, becoming the first female lead in the popular Crashers franchise. Her new show, Windy City Rehab, follows Alison in her role as developer and designer, renovating properties in her hometown of Chicago. The show is currently filming its second season, which is set to premier early 2020. She is the owner/publisher of Sophisticated Living Magazine in both Chicago and Las Vegas.
About Caesarstone
Caesarstone is a leading manufacturer of premium quality quartz surfaces. Established in 1987, the company pioneered high-quality surfaces utilizing advanced technologies and expertise. Caesarstone continues to lead the industry with new trends and colors of high quality surfaces consisting of up to 93% quartz, they retain the cool tactile qualities of nature's strong stones with enormous application possibilities including kitchen countertops, bathroom vanities, wall paneling, furniture and more. Caesarstone offers a product that is highly functional, design forward and beautiful. The unique and rich variety of colors, patterns and textures enable customers to find their 'ultimate surface' and create their own unique space. Caesarstone's extensive designs are constantly evolving and developing to meet the latest global trends and the highest level of international quality.  More information on Caesarstone at: caesarstoneus.com, Facebook, Twitter, YouTube, Pinterest, and Instagram.
Press Contact: K+J Agency, LLC
Karen Peterson, [email protected], 917.553.7638
Joann Gibbs, [email protected], 917.797.4698