Reading:
Caesarstone partners with Pratt institute to create "Future Kitchen", set to debut at Wanteddesign Manathan
Caesarstone partners with Pratt institute to create "Future Kitchen", set to debut at Wanteddesign Manathan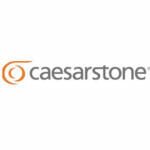 CAESARSTONE PARTNERS WITH PRATT INSTITUTE
TO CREATE "FUTURE KITCHEN", SET TO DEBUT AT WANTEDDESIGN MANHATTAN
New York, NY – April 23, 2017 – Caesarstone, leading developer and manufacturer of premium quartz surfaces, will bring the "Future Kitchen" to life with help from the students of the industrial design department at Pratt Institute. The winning design will be produced by Caesarstone and exhibited at WantedDesign Manhattan during NYCXDesign in May.
As the kitchen continues to remain the heart of the home, industrial design students at Pratt Institute seek to understand how it will perform in a global society in the future, and what role the kitchen will play as we find solutions for sustainable food supply, water supply, energy supply, waste management and nutrition.
"We believe there is no better way to see what the kitchens of the future will look like than through the eyes of the younger generations," said Nicholas Harris, VP of Marketing at Caesarstone US. "Caesarstone is proud to partner with such a reputable institution, and we look forward to unveiling the winning kitchen."
Under the guidance of New York based architect and designer Marc Thorpe, the students will research aspects of designing the Future Kitchen in relation to issues such as smaller spaces, changes in food consumption, waste disposal, water conservation, new kitchen technology, and the transforming role of the kitchen.
"In partnership with Caesarstone, we wanted to explore how the use of the kitchen will evolve along with society over time," said Marc Thorpe, Visiting Assistant Professor of Industrial Design at PRATT and Founder of Marc Thorpe Design. "Not only in its aesthetic appeal, but also in terms of functionality as a whole. We have found that Caesarstone will stand the test of time and look forward to showcasing the students' final design at WantedDesign."
About Caesarstone
Caesarstone is a leading developer and manufacturer of premium quality quartz surfaces. Established in 1987, the company pioneered the quartz surfaces and continues to manufacture high-quality surfaces utilizing advanced technologies and proprietary knowhow. Caesarstone surfaces consist of up to 93% quartz, retain the cool tactile qualities of nature's strong stones while offering freedom of design with enormous application possibilities including kitchen countertops, bathroom vanities, wall paneling, furniture and more. Caesarstone offers a product that is highly functional, design forward and beautiful, all at the same time.
About Pratt Institute
As one of the world's multicultural epicenters for arts, culture, design, and business, New York City provides Pratt students with an exceptional learning environment that extends beyond the Pratt campuses in Brooklyn and Manhattan. With a 25-acre campus in Brooklyn, a creative hub in the midst of a renaissance, and another in Manhattan, Pratt is a living lab of craft and culture. Pratt's programs are consistently ranked among the best in the country, and its faculty and alumni include the most renowned artists, designers, and scholars in their fields. Its interdisciplinary curriculum promotes collaborative and creative strategies for design thinking and provides students with unparalleled training facilities.
About WantedDesign
WantedDesign is a platform dedicated to promoting design and fostering the international creative community at large throughout the year. It's two marquee events take place during May's NYCxDESIGN in both Manhattan and Brooklyn. Founded in New York City in 2011 by Odile Hainaut and Claire Pijoulat, WantedDesign has established itself as a constant and staunch supporter of U.S. and international design via events, conversations, and partnerships and its yearly programming aims to nurture New York City's design dialogue.WantedDesign is an active part of NYCxDESIGN and aims to showcase New York as a dynamic and unique design destination.
Media Contact:
[email protected]