Reading:
Caesarstone participates in 2010 Kitchen of the Year.
Caesarstone participates in 2010 Kitchen of the Year.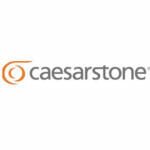 VAN NUYS, CA – For the second year in a row, CaesarStone, the Original Quartz Surface, is the exclusive surface for House Beautiful's "Kitchen of the Year." This event showcases the best in kitchen design, cooking, entertaining and contemporary lifestyle. The 1,000 square foot, fully functioning kitchen will be available to tour in New York's Rockefeller Plaza from July 19-23, 2010. This year, Jeff Lewis of Bravo's hit series, Flipping Out, is designing the chef's dream space.
The annual "Kitchen of the Year" installation celebrates outstanding American design and decor. Enclosed in a glass conservatory on Rockefeller Plaza where the Christmas tree sits each holiday season, the "Kitchen of the Year" allows visitors to experience a visionary take on today's American kitchen. Previous installations have celebrated the styles of Ina Garten (the Barefoot Contessa) and kitchen designer Christopher Peacock, and have featured CaesarStone countertops.
In addition to being showcased in his design for "Kitchen of the Year," CaesarStone has been chosen by Lewis as the exclusive quartz surface used in his design projects.
"Jeff Lewis is a true professional. His proven track record in home décor and renovation lends perfectly to his keen eye for contemporary design and style. CaesarStone is honored to be his chosen surface and looks forward to many successful projects to come"
– Mitch Sebolsky, Marketing Manager
About CaesarStone
CaesarStone is the original quartz surface manufacturer. The company is headquartered in Southern California with offices in Los Angeles, San Francisco, San Diego, Seattle Miami, New York, Atlanta, St. Louis and Dallas. CaesarStone produces premium quartz countertops & surfaces, complementing any design application, from traditional to contemporary, for both home and commercial applications. CaesarStone products are available through kitchen and bath retailers, fabricators, architects, designers, builders and distributors nationwide.
Offering a Residential Lifetime Warranty, CaesarStone products are nonporous, stain, scratch and heat resistant. CaesarStone has earned the respected Good Housekeeping Seal from the Good Housekeeping Research Institute and is in compliance with stringent international environmental standards including ISO 14001 (environmental management system), ISO 9002 (quality management standard), and NSF (public health and safety). A sustainable material, CaesarStone is GREENGUARD certified and is a member of the U.S. Green Building Council (USGBC).
For more information about CaesarStone and its products, please visit the company's website at caesarstoneus.com, or call toll-free 877-9QUARTZ (877-978-2789).
About Jeff Lewis
Having developed some of the most coveted homes in Los Angeles, Jeff Lewis has earned the title of America's most well-known house flipper from his starring role in Bravo's docu-reality series Flipping Out.
Lewis has created a brand of properties that are in harmony with and are exemplified by the exterior and interior living spaces. When it comes to renovation, Lewis believes in finding the true integrity of the house, then breathing life back into the home in a way that will connect with a certain type of buyer.
In addition to being announced the designer of House Beautiful Magazine's Kitchen of the Year in Rockefeller Center, Lewis is also shooting Season 4 of Flipping Out which will begin airing later this year. For more information about Lewis, visit his website http://www.jefflewisdesign.com. For information about his series Flipping Out, visit http://www.bravotv.com/flipping-out.