Reading:
Caesarstone, leading quartz surface manufacturer, partners with custom builders USA, LLC
Caesarstone, leading quartz surface manufacturer, partners with custom builders USA, LLC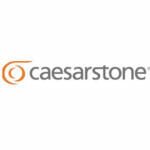 CAESARSTONE, LEADING QUARTZ SURFACE MANUFACTURER, PARTNERS WITH CUSTOM BUILDERS USA, LLC
Los Angeles, CA – May X, 2017 – Caesarstone, leading developer and manufacturer of premium quartz surfaces, is partnering with Custom Builders USA (CBUSA) for an exclusive membership program for CBUSA Builders.
The incentive program will provide members with a number of exclusive benefits including manufacturer discounts, lifetime warranty, complete model home programs, and other incentives for use of Caesarstone branded products. CBUSA proudly adds this industry leader to its growing portfolio of top-tier national contract partners.
"While Caesarstone is a global company, we are regionally focused to address the individual needs of builders. By partnering with CBUSA, we can react to market trends and demand," said Nick Harris, VP of Marketing at Caesarstone US.
Standard group purchasing firms structure agreements with many manufacturers in order to provide builders with modest incentives on brands they are already using. This new partnership takes an entirely different approach.
"Our agreements are exclusive with one top-tier manufacturer, rather than watered-down contracts with multiple brands. This allows us to compete at the highest level and to deliver programs to our members that are on par with top 10 national competitors," said Bill Smithers, CEO of CBUSA. "We believe that our builders are the best-of-the best in each of their local markets, so aligning ourselves with manufacturers like Caesarstone who are leaders in their specific product categories is a natural fit."
The Caesarstone CBUSA Program is based on the builders purchasing directly from Caesarstone instead of local fabricators.
About Caesarstone:
Caesarstone is a leading developer and manufacturer of premium quality quartz surfaces. Established in 1987, the company pioneered the quartz surfaces and continues to manufacture high-quality surfaces utilizing advanced technologies and proprietary knowhow. Caesarstone surfaces consist of up to 93% quartz, retain the cool tactile qualities of nature's strong stones while offering freedom of design with enormous application possibilities including kitchen countertops, bathroom vanities, wall paneling, furniture and more. Caesarstone offers a product that is highly functional, design forward and beautiful, all at the same time.
About CBUSA:
CBUSA is a powerful homebuilding network devoted to the success of its members by reducing costs, increasing service levels, and creating a community of shared knowledge. They are currently established in 23 cities nationwide and are expanding into more with each passing quarter. www.cbusa.us
Media Contact:
[email protected]