Reading:
Caesarstone Announces First Lifetime Warranty in the Quartz Countertop Business
Caesarstone Announces First Lifetime Warranty in the Quartz Countertop Business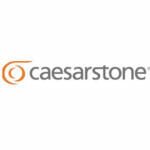 Van Nuys, CA (Feb. 14th, 2008) – As Caesarstone was the first manufacturer in quartz surfaces, it is now the first in its industry to offer a lifetime warranty. Previously warranted for 10 years, Caesarstone has decided to provide this added value to all homeowners buying their high quality countertops, in any color or texture available.
"Offering a lifetime warranty was an easy transition for us", said Arik Tendler, President of Caesarstone US. "Basically, Caesarstone has always been made to last for a very long time. Our factory has raised the bar in all standards of manufacturing practices, guided by ISO 14001 environmental standards, the highest standard available. The dedication, devotion and professional training of everyone world-wide who interacts with our product, from the factory to transportation to fabrication, assures that all our products achieve the highest standard of quality control. Everyone at Caesarstone is part of this commitment – its part of our way of life. Because of this devotion to excellence, we have the confidence to offer the first lifetime warranty in the countertop business".
Caesarstone's new Lifetime Warranty applies to every new Caesarstone countertop sold to homeowners and fabricated by authorized Caesarstone fabricators. It is non-transferable and valid for homeowners as long as they live in the house in which it has been installed, and it has been properly cleaned and maintained as recommended by Caesarstone. It is not valid for any commercial installation. See the CaesarStone Lifetime Warranty online for more details at caesarstoneus.com.
Founded in 1987, Caesarstone was an early pioneer of the engineered quartz surfaces market. Its dominant position in the market has been achieved through continuous investment, extensive research and development, highly trained personnel and an advanced market infrastructure.
Caesarstone is able to provide improved products with unprecedented physical properties superior to those of marble, granite and other manufactured surfaces. For more than a decade Caesarstone has set new standards in innovation and craftsmanship and continues to set the trends in the industry.
About Caesarstone
Caesarstone is the original quartz surface manufacturer. The company is headquartered in Southern California with offices in Los Angeles, CA;, San Francisco, CA, San Diego, CA, Seattle, WA, Miami, FL and New York City. Caesarstone produces premium quartz surfaces, complementing any design application, from traditional to contemporary, for both home and commercial applications. Price range is from $70 to $120 per square foot installed. Caesarstone products are available through kitchen and bath retailers, fabricators, architects, designers, builders and distributors nationwide.
Offering a Lifetime Warranty as of February 15, 2008, their products are stain, scratch and heat resistant. Caesarstone has earned the respected Good Housekeeping Seal from Good Housekeeping Research Institute in addition to ISO 14001 (environmental management system), ISO 9002 (quality management standard) and NSF (public health and safety) certification.
For more information about CaesarStone and its products, please visit the company's website at www.CaesarstoneUS.com, or call toll-free 877-9QUARTZ (877-978-2789).