Reading:
Caesarstone and Gaggenau Unveil a Unique Chef's Table, Designed by Stephanie Goto
Caesarstone and Gaggenau Unveil a Unique Chef's Table, Designed by Stephanie Goto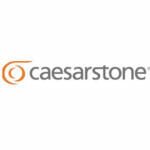 Caesarstone and Gaggenau Unveil a Unique Chef's Table, Designed by Stephanie GotoDIFFA's Dining by Design – March 19th – 23rd, 2015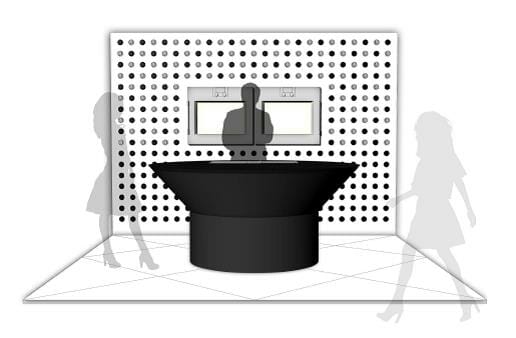 March 2015, New York, NY – Caesarstone and Gaggenau are proud to announce they are partnering with architect Stephanie Goto at this year's Design industry Foundation Fighting AIDS (DIFFA): Dining by Design from March 19th-23rd at Pier 94 in New York City. The annual event joins together celebrated individuals in the worlds of fashion, interior design, art and architecture to create extraordinary dining settings. Stephanie Goto will unveil a striking and functional dining space, reflecting the brands' shared passion for design, engineering and culinary culture.Inspire by the concept of a "Chefs' Table,' Stephanie Goto has envisioned a one-of-a kind vignette, showcasing the quartz surfacing materials and professional-grade appliances the two brands are world-renown for manufacturing. The muse behind Stephanie Goto's theme is the Gaggenau Vario knob, an iconic feature of the company's Vario cooking appliances. This inspiration can be found in the shape of the Chefs' table and upon the graphic backdrop wall, created from a pattern of both actual Vario knows and visual knobs re-imagines in Caesarstone's Vanilla Noir (5100), a new color from their Classico™ Collection.Adding flavor to this unique space, Stephanie Goto's Chefs' Table will feature a functioning cooking area. The table, also surfaced in Caesarstone's Vanilla Noir, will be outfitted with Gaggenau's Vario induction cooktop 400 series (VI424610), Vario teppan yaki 400 series (VP414610) and Vario downdraft ventilation 400 series (VL414110). To complete the fantasy setting, select NYC chefs will be on hand to demonstrate the uncompromising beauty and convenience of Caesarstone and Gaggenau products at work.
About Caesarstone: Caesarstone is a leading developer and manufacturer of premium quality quartz surfaces. Established in 1987, the company pioneered quartz surfaces and continues to manufacture high-quality surfaces utilizing advanced technologies and proprietary know how. Caesarstone surfaces consist of approximately 90% quartz, retain the cool tactile qualities of nature's strong stones while offering freedom of design with enormous application possibilities including kitchen countertops, bathroom vanities, flooring, wall paneling, furniture and more. Caesarstone offers a product that is highly functional, design forward and beautiful, all at the same time. With three diverse collections – Classico™, Motivo™, and Concetto™, there is immense room for choice. The unique and rich variety of colors, patterns and textures gives each customer the ability to find their 'ultimate surface' and create their own unique space. Caesarstone's extensive designs are constantly evolving and developing to meet the latest world trends and highest level of international quality standards.
For additional information about Caesarstone, please visit caesarstoneus.comAbout Gaggenau: Gaggenau is a manufacturer of high-quality home appliances "Made in Germany" and acknowledged as an innovative leader in design and technology. During its 330 year history Gaggenau has revolutionized the kitchen again and again with its internationally acclaimed products. Gaggenau's success is founded on technological innovation and purposeful, minimalistic design to create unparalleled performance. Gaggenau has been a subsidiary of BSH Bosch and Siemens Hausgeräte GmbH in Munich since 1995 and is currently represented in more than 50 countries with flagship showrooms in major cities around the world. In 2013, Gaggenau reached a turnover of more than 190 million euros. This difference is Gaggenau.For additional information about Gaggenau, please visit www.gaggenau.com/usMedia Contacts:Caesarstone Contact:
[email protected]

Gaggenau Contact:Stacy MonteroHead & Hand PRE: [email protected]P: 347.848.2855 Stephanie Goto Contact:Laura BoykinSTEPHANIEGOTOE: [email protected]P212.475.5575