Quartz countertops are becoming increasingly popular since they are composed of natural stone and bound with polymer resins. The result is a nearly indestructible countertop material. Though this material might be expensive, it's stylish, durable, and requires little to no maintenance.
A quartz countertop is a good investment in your kitchen or any other place in your home. Having said that, shopping for a quartz countertop involves more than just choosing the right color, pattern, or texture.
Beyond these factors, countertops are also available in different thicknesses. A few factors need to be taken into consideration when selecting the thickness, which we will identify in this article.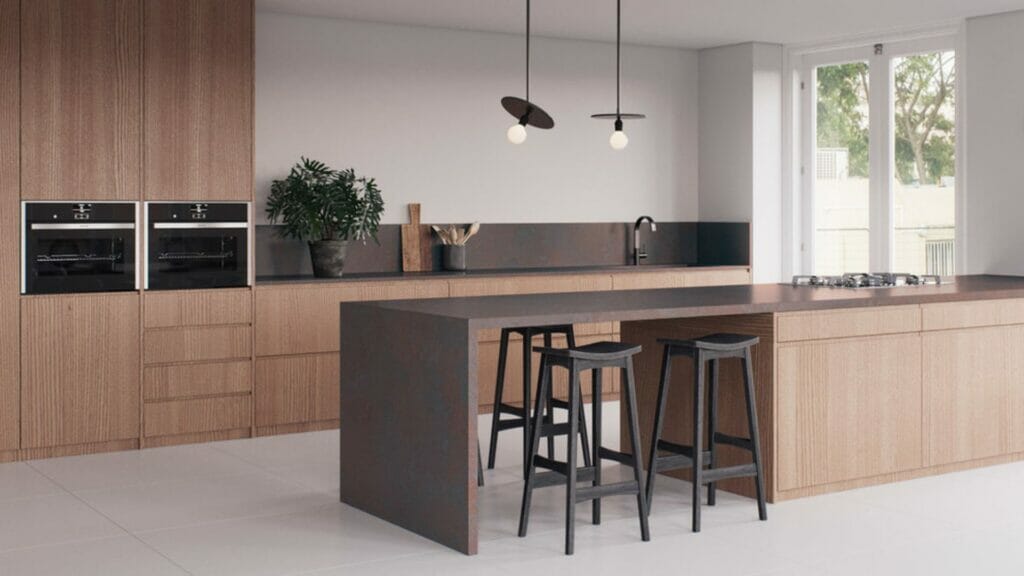 Factors To Consider When Choosing Quartz Countertop Thickness
Countertop thickness depends on the purpose that it will serve. To decide what thickness of quartz countertop best fits your needs, consider the following:
Resilience 
A thicker quartz countertop is stronger and more durable than a thinner one. It can also support more weight. If you plan to install a kitchen bar, a thicker surface is better. A thin one will most likely require the additional support of brackets to prevent the overhang from damages such as cracks. If you plan to use the quartz slab in an area where there won't be much activity, then thinner quartz tops can be a good option as well.
2. Heaviness
Consider the kind of weight your home can carry. For instance, an older home is more prone to cracks, wear, and tear. Installing thicker or heavier quartz countertops is not advisable in this case.
3. Cost
Thicker countertops are more expensive. Even the cost required to transport them is on the higher side. Thinner countertops are more affordable to purchase and transport. However, they are also more fragile which may incur higher handling costs. On top of that, they are likely to require added support which also increase the price.
Recommended Thickness of Quartz Countertops
There are three thickness grades of quartz countertops:
Ultra-thin (1-1.2cm)
Thin (2cm)
Thick (3cm)
Should You Choose Thin Quartz Countertops?
Thinner quartz countertop slabs have a lustrous look, but their lack of thickness (ranging from 1 to 2 cm) comes with several disadvantages, like the need for extra support for overhangs. Their thinness makes them fragile and hence more prone to breakage.
Advantages of Thick Quartz Countertops
Given the inadequacy of thin slabs, installation professionals usually recommend a thickness of 3 cm for quartz countertops. A 3cm thick slab is at the top of the list when it comes to strength and durability.
Thicker quartz countertop designs look more luxurious and typically offer a more classic appearance. Usually, 3-cm quartz countertops are more expensive because they are more durable than thinner ones.
The Thicker Ones Are More Sturdy and Weight-Resistant
One consideration to keep in mind is that, 3 cm thick quartz countertops are heavier and will add more weight to your cabinets and flooring. Fortunately, their thickness makes them strong enough to support the weight independently without extra support pieces, like in the case of thinner ones. Thicker countertops can withstand considerable weight, making them well suited for places that experience a lot of activity.
Top Brand Choices For Quartz Countertop Slabs
Quartzite: Naturally occurring quartz that is mined and manufactured in its natural state. The two most common thicknesses for Quartzite are 2 cm and 3 cm.
Quartzite falls short of expectations when it comes to being resistant to scratches. Knives will cause marks on quartzite countertops when used directly on them.
Silestone: Silestone is a combination of naturally occurring quartz and other raw materials that are extremely hard and resilient. These characteristics create an ideal surface for kitchen countertops and flooring.
Resins used in making Silestone are UV unstable, meaning it's restricted to indoor use only. Silestone is also very heavy, and some cabinets may require additional structural support before installing Silestone countertops.
Caesarstone Quartz : It is an engineered form of quartz. It contains a small amount of polymer resins and is resistant to scratches and stains, making it most ideal for kitchens.  
Though Caesarstone quartz is more expensive than Quartzite and Silestone, its surface requires less maintenance, making it the most popular brand of quartz on the market. Since Caesarstone surfaces are engineered, you can choose from virtually any color or style—be it contemporary, classic, or anything else that inspires you.
Caesarstone quartz is available in 1.3cm, 2cm, and 3cm for standard slabs. 2cm and 3cm for jumbo slabs, and outdoor slabs are available only in the standard 2cm size.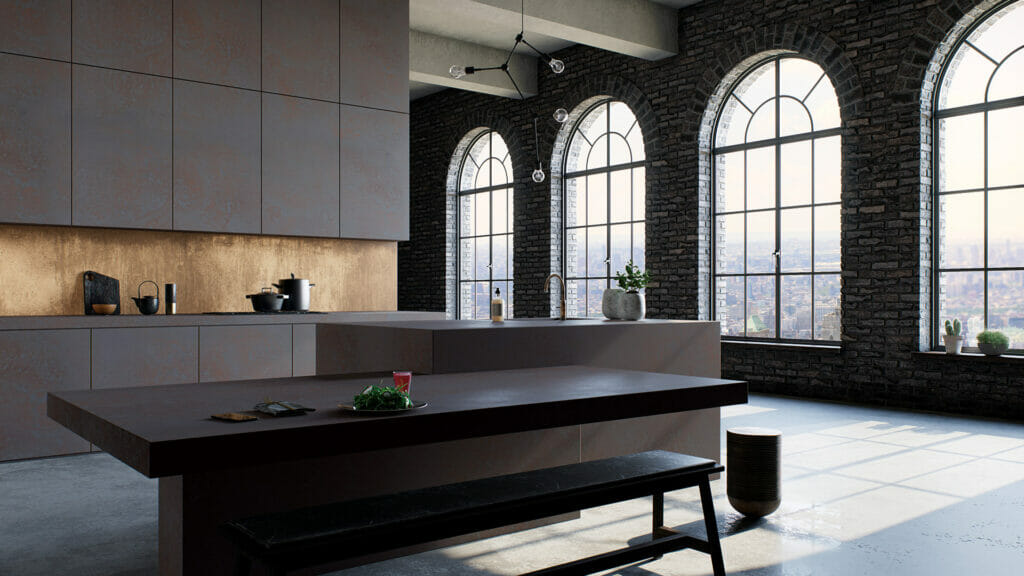 Frequently Asked Questions (FAQs) About Quartz Countertops
Will quartz countertops stain?
A quartz countertop is a hard surface that is non-porous and resistant to staining. Quartz counters will not stain from wine, oil, coffee, and most other everyday kitchen spills. However, it's not 100% resistant. Things such as permanent markers and sodium hydroxide can cause stains and marks.
Do Quartz Countertops chip?
It's unlikely that there will be any chipping under normal circumstances. Nevertheless, if hit with enough force, edges can chip. Luckily, depending on the size of the chip or damage, it's usually repairable.
Where can I buy Quartz Countertops?
Caesarstone offers an abundance of options that are high-quality, design forward and budget-friendly.
Can I do the chopping and cutting directly on Quartz countertops?
Technically, yes. Quartz is scratch resistant and will probably be unaffected if you chop on it but it is advised to use a chopping board for all your cutting needs.