to_lobby_blog
Reading:
Season 21: Caesarstone Joins the Military Makeover Team to Help Family of Fallen Veteran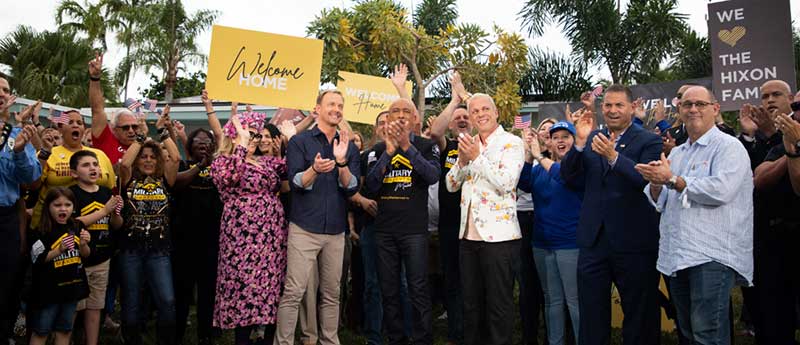 Caesarstone is proud to partner with Military Makeover to honor and repay those who have risked the ultimate sacrifice when we've needed them most. Navy veteran, talk show legend, and military advocate Montel Williams hosts an inspiring home improvement series on Lifetime TV. Each season, a crew of renowned designers and TV personalities travel to cities across the country to deserving veterans' homes to offer a helping hand. This series enlists conscientious companies like Caesarstone to renovate military families' homes to help give back to those who could use a little extra help.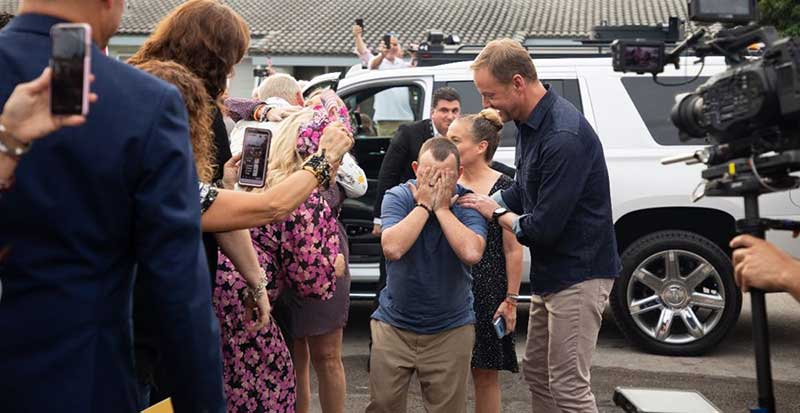 For season 21, which premiered on Feb. 14, HGTV Design Star winner, Jennifer Bertrand, head of construction Ryan Stanley, and members of their crew traveled to Hollywood, FL, to supervise the complete home makeover of the Hixon family home. In the kitchen, designers chose Empira White to bring in a timeless, yet urban look. The uplifting surface is an interpretation of authentic Calacatta marble. Additionally, designers selected Flannel Grey for the bathrooms, due to its versatile nature. Flannel Grey features dark grey accents that swirl across a soothing medium heather grey base.
About Operation Hixon: 27-year U.S. Navy Veteran, Chris Hixon, a retired Machinist Mate First Class bravely served his country in the Persian Gulf during Operation Desert Storm. He survived combat service but sadly lost his life during the Parkland school shooting rushing into the freshman building of Marjory Stoneman Douglas High School in Parkland, FL, to attempt to bring down the shooter and save the lives of school children on Feb. 14, 2018. Coach Hixon was the beloved Athletic Director and wrestling coach at MSD High. "He loved being American and serving his country, and he instilled it in his students," said wife Debra. Hixon received Military Funeral Honors before he was laid to rest at the age of 49 at the South Florida VA National Cemetery in Lake Worth, FL, on Feb 21, 2018. Surviving him is Debra and their two sons, Corey and Thomas, a Reserve Corps Marine Officer. Major national brands, local companies, and volunteers got together to donate their products, time, and hard work to such a deserving family.
Watch Lifetime Network at 7:30 am EST on the remaining air dates below or tune-in to your favorite streaming service to watch Season 21 of Military Makeover and to see how Caesarstone updated the Hixon family home.
Episode 1 Feb 14th & re-air Feb 18th
Episode 2 Feb 21st & re-air March 26th
Episode 3 Feb 27th & re-air March 27th
Episode 4 Feb 28th & re-air April 2nd
Episode 5 March 5th & re-air April 3rd (Episode featuring Caesarstone)
Episode 6 March 6th & re-air April 9th
Episode 7 March 12th & re-air April 10th
Episode 8 March 13th & re-air April 16th
Episode 9 March 19th & re-air April 17th
Episode 10 March 20th & April 23rd