Quartz countertops, thanks to their durability, are an ideal choice for busy areas. Because quartz comes from nature, it preserves its earthy qualities, including being incredibly strong. It is also non-porous, which means it will not absorb spills and keep out unexpected stains.
Combining form and functionality, quartz surfaces serve as the most durable and versatile option for applications for both homes and businesses. By choosing the best quartz countertops Naples, FL manufacturers have to offer, homeowners can renovate their kitchen or bathroom area with ease.
Quartz countertops in Naples, FL — How are they made?
Quartz surfaces are man-made engineered stones, combining raw quartz crystals with resin binders and pigment dyes. They are all pressed together and shape quartz surfaces.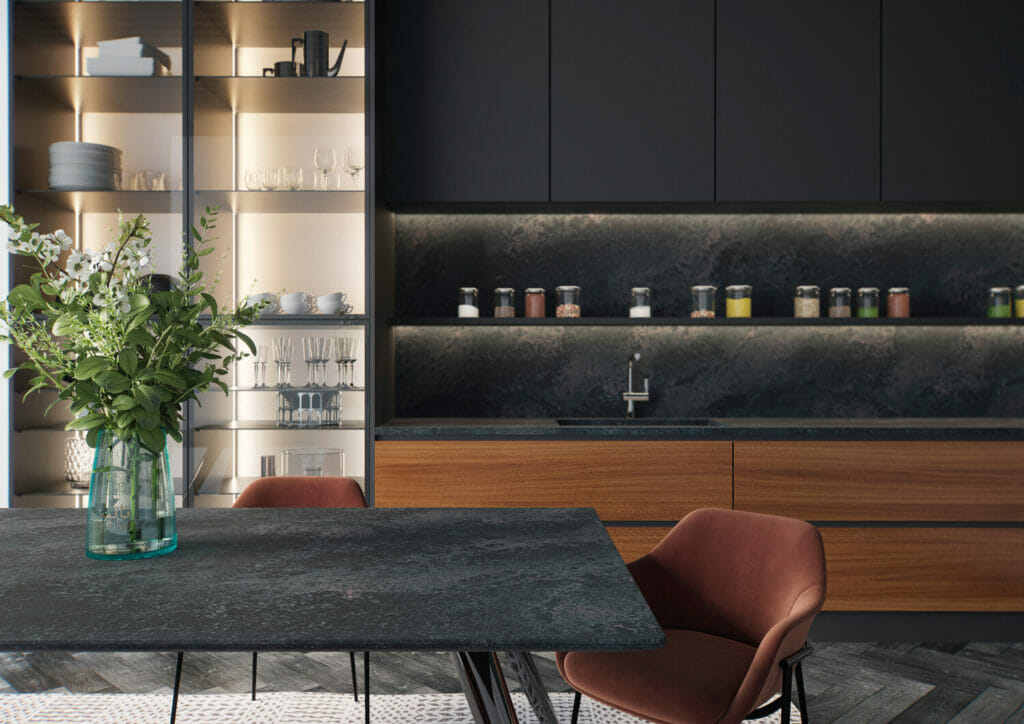 Quartz minerals are tougher than steel, which is why they are highly durable and resistant to damage. Quartz is resilient to stains, scratches, cracks and even heat and cold. It is also:
● Long-lasting
● Non-toxic
● Safe
● Low-maintenance
● Easy to clean
● Hygienic
● Environmentally friendly
● Sustainable
● Recyclable
Caesarstone, one of the pioneers of high-end quartz countertops, improved this material by creating an innovative engineering process. Their standard and jumbo slab dimensions come with various thickness options that make it possible to apply various edge profiles, shapes and finishes.
Caesarstone expands its portfolio regularly with stunning collections of premium quality products that match the latest trends. Quartz countertops in Naples, FL, come in a wide range of colors and patterns, which make it easier to find a design that reflects various styles.
Styles — Quartz countertops in Naples, FL
Quartz surfaces complement and complete the style in the room with their exquisite quality.
Whether homeowners choose to use contrasting or coherent colors, homeowners should aim to maintain a harmonious aesthetic .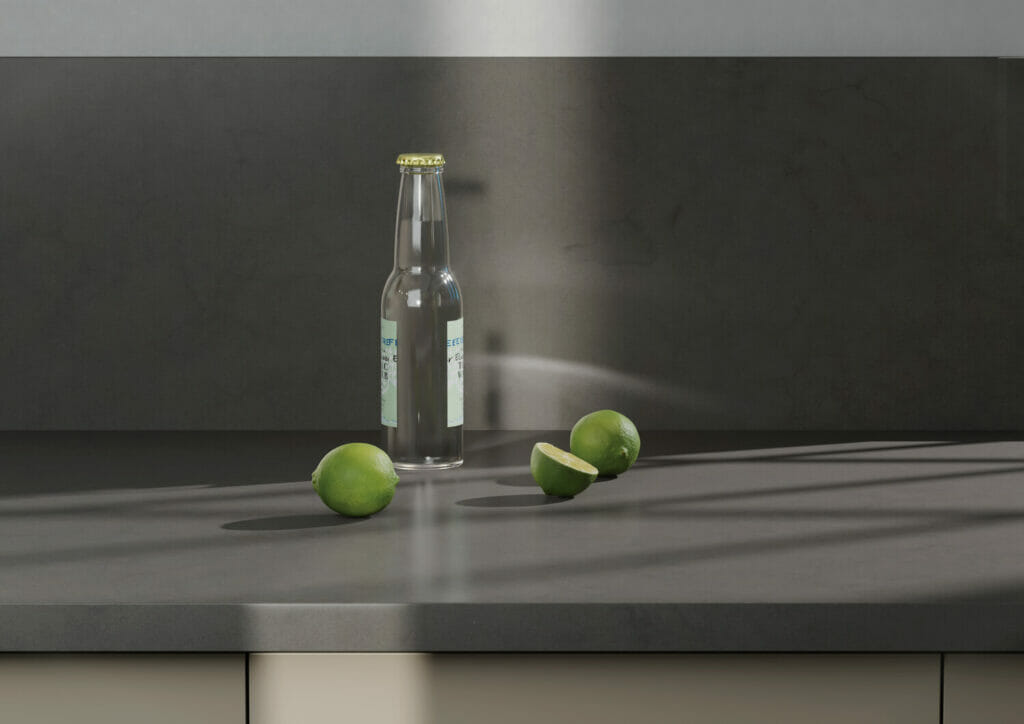 A contemporary style can be achieved by using contrasting or bright colors on the cabinets while keeping the quartz counter a more neutral color. Caesarstone's 5220 Dreamy Marfil, resembling beautiful southern sunsets, can be used in the kitchen area to create a rustic charm.
Also, to catch this eclectic style, the Pebbles Collection can be a great option, as it offers earthy and tranquil features.
On the other hand, 5114 Calacatta Maximus, with its golden lines and warm neutral color, can create an elegant and classic look. These Naples quartz countertops will add a touch of brightness to the house and warm up the kitchen.
Designing countertops and matching them with the whole decor of the room can be done in various ways. By adding personal touches, the countertops will be both stylish and functional.
Where to buy the best quartz countertops Naples has to offer
Homeowners should be careful about choosing a reputable and competent quartz manufacturer while searching for quality quartz countertops in Naples, FL.
Caesarstone has been operating since 1987 with a passion for design and engineering. Their product quality is exceptional, with a 90% pure quartz mineral ratio and never-ending possibilities of creative craftsmanship.
By checking this list, homeowners can learn about quartz countertops in Naples, FL price options by visiting a nearby showroom.
Omicron Granite & Tile – Naples Showroom
Omicron Granite & Tile owns 17 showrooms all over the U.S., and they collaborate with interior designers, builders, contractors and architects.
They import the finest natural and manufactured Caesarstone quartz and present it to the customers. They offer the largest selection of assistance services to help homeowners find the perfect stone for any project.
In the showrooms, homeowners can find quartz material for countertops, floors, backsplashes and accessories in a variety of styles.
Naples Kitchen & Bath
This Caesarstone premier retailer remodels houses for home improvement needs with the highest quality products from the top manufacturers in the industry.
With a 4000 sq ft. showroom, they specialize in creating custom spaces that suit practically any lifestyle. Additionally, their experienced designers will be there to answer questions and address potential concerns.
Premier Showcase Inc.
Premier Showcase Inc. was founded in 1996, and specializes in custom cabinetry and flooring.
Their showrooms help customers choose from a variety of cabinets, countertops and flooring options in different styles, from traditional to contemporary.
They take over the control of the projects and provide remodeling from start to finish addressing customers' wants and needs.
Design Studio by Raymond
Design Studio by Raymond is a family-owned and operated company since 1957. They offer a comprehensive and diverse range of products at their showroom in downtown Naples.
They provide the highest level of service with their experienced in-house design specialists who help homeowners visualize their spaces and even provide implementation ideas.
Encore Cabinets & Design Showroom
Encore Cabinets & Design is an award-winning design firm with talented artisans, technicians and designers.
They serve exceptional service specializing in high-quality cabinets, countertops and appliances for single-family homes and condominiums. With a selection of budget-friendly options, consumers can easily find exactly what they need for in home construction and remodeling. They are also known for their punctuality when it comes to completing jobs. .
ProSource Naples Showroom
ProSource Wholesale showrooms give homeowners, construction professionals and designers a great opportunity to keep up with new remodeling products. Also, if one wants to elevate their business, they will be able to see spectacular options and gain insight about the project.
Their showrooms offer an elegant collection of flooring, kitchen and bathroom remodeling products. Their professional staff is always in the showroom to help with questions, ideas and recommendations. In addition, ProSource also offer private access to the showrooms, one-on-one account management and online management tools.
EBL Interiors
EBL Interiors & Construction, with its award-winning showroom, has the latest products and technology from the best manufacturers, such as Caesarstone.
Their 2,350-square-foot space allows home and business owners to experience premium materials with exceptional craftsmanship and unique beauty. Here, homeowners can see the exact visualization of cabinetry, counters, appliances, fixtures, doors, and flooring in the showroom setting.
Quartz Countertops in Naples, FL — Conclusion
Quartz countertops will not only bring the warm sunshine and serenity of nature to a kitchen, but it will also impress guests with its durability, versatility and functionality.
Both homeowners and business owners can use quartz countertops to add personality, elegance and style to properties.