Quartz is a variety of natural stone that is an ideal option for both residential and commercial countertops of various shapes, sizes, and styles.
When it comes to quartz countertops Jacksonville FL has access to a wide variety of reputable manufacturers, like Caesarstone.
Manufacturers like Caesarstone are making a huge impact with their unique and effective engineering processes. This method offers a variety of advantages to consumers. The finished countertops are more durable, require much less upkeep, and are far more adaptable in terms of the range of colors and patterns that can be used (as well as the intensity of those colors).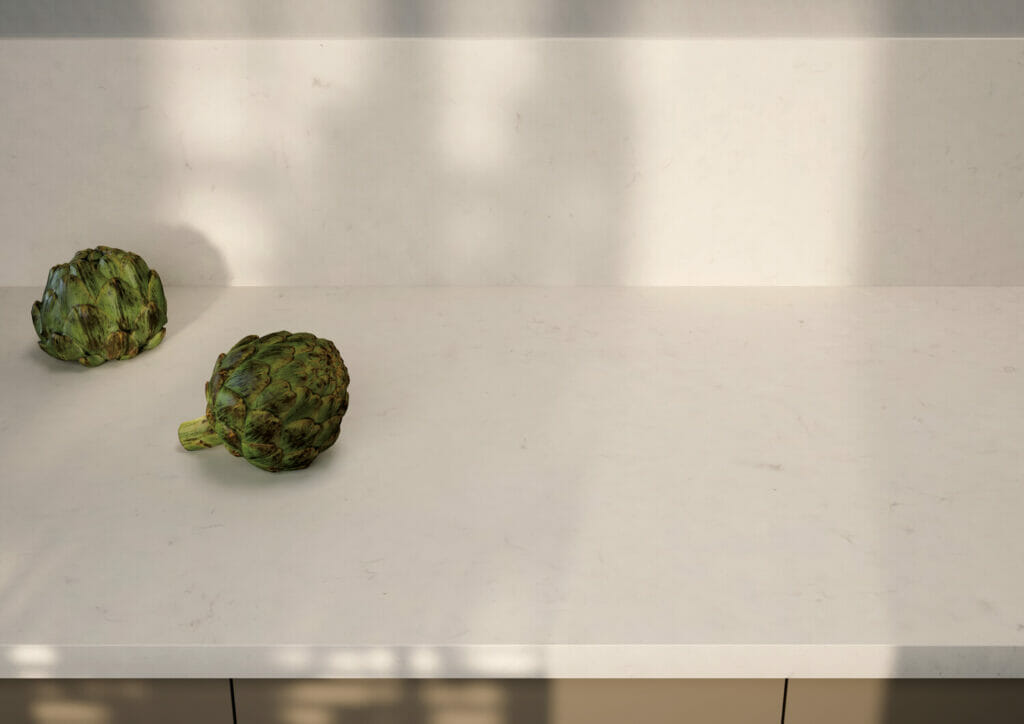 Quartz countertops in Jacksonville, FL — why are they so popular?
The fact that engineered quartz products, like Caesarstone's 1001 Riverlet, are so popular is mostly because they have a stunning appearance and can be utilized in practically any design scheme. Being a versatile material makes it easier for homeowners to find a product that works with their unique sense of interior style.
In addition to this, most types of engineered quartz countertops are reasonably priced, allowing homeowners to improve their space without breaking their budget. Not to mention, high-end quartz countertops are extremely durable and are known to last for a lifetime.
One of the additional advantages is that, unlike other countertop materials, they are non-porous. The fact that engineered quartz countertops are non-porous makes cleaning and maintaining them much simpler.
Additionally, being non-porous also means that they do not collect bacteria, which makes them considerably healthier as a residential and commercial countertop surface material. The only essential form of maintenance is to clean the surface on a routine basis with a normal cleaner.
Which rooms do high-end quartz countertops look the best in?
High-end quartz products, like Caesarstone's 5121 Layalite, are among the most popular materials for commercial and residential kitchen countertops. Not only do they make the space more attractive, but they also provide a surface that is non-toxic and resistant to damage from scrapes and wounds.
That being said, many homeowners choose to install these luxurious surfaces in the bathrooms of their homes as well. Although the demand for durability is not as great there, the countertop offers a specific kind of beauty that is difficult to achieve in any other way. Thus, high-end quartz countertops are a welcome addition to many residential and commercial bathroom spaces.
Choosing the best colors for quartz countertops in Jacksonville, FL
Consumers are no longer restricted to the choices that are accessible in their own geographic area, which is one of the many wonderful advantages of purchasing quartz.
Quartz has been manufactured through a process that makes it even more adaptable than raw quartz is. The maker can mix hues and patterns, as well as to incorporate substances of various colors and textures that normally wouldn't be available. This makes it easier for consumers to find the perfect colored product for their kitchen, bathroom, etc.
Are engineered quartz countertops completely different from other surface options?
The one-of-a-kind appearance of quartz is one of the primary reasons why people are drawn to them. Because no two stones are exactly alike, there is no such thing as a standard countertop design.
This is not altered in any way by the engineering process. In fact, the engineering process guarantees that each countertop is consistent with one another. Having the knowledge that engineered countertops consistent with each other makes the design process easier.
Additionally, if a homeowner needs to repair a damaged quartz countertop, they can have peace of mind knowing that they can replace the damaged portion with the exact same product in the future.
Where to buy the best quartz countertops in-store in Jacksonville, FL
Around Jacksonville there are several different showrooms and places to buy high-end quartz countertops from reputable manufacturers, like Caesarstone. Homeowners that don't know where to buy quartz countertops in Jacksonville FL can consider shopping at the following retailers and showrooms:
Option #1 — Home Depot, North Jacksonville
There has never been an easier time to decorate a home with luxury quartz. The experienced experts at Home Depot collaborate closely behind the scenes at every stage of the process, ensuring a smooth experience every step of the way — from the time of product selection through fabrication and installation, they have homeowners covered.
There are eye-catching designs, awe-inspiring color palettes, and countless Caesarstone quartz products just waiting to be enjoyed by homeowners.
Quartz has become a popular choice of material for kitchen and bathroom countertops due to the fact that it's versatile, beautiful, and low-maintenance.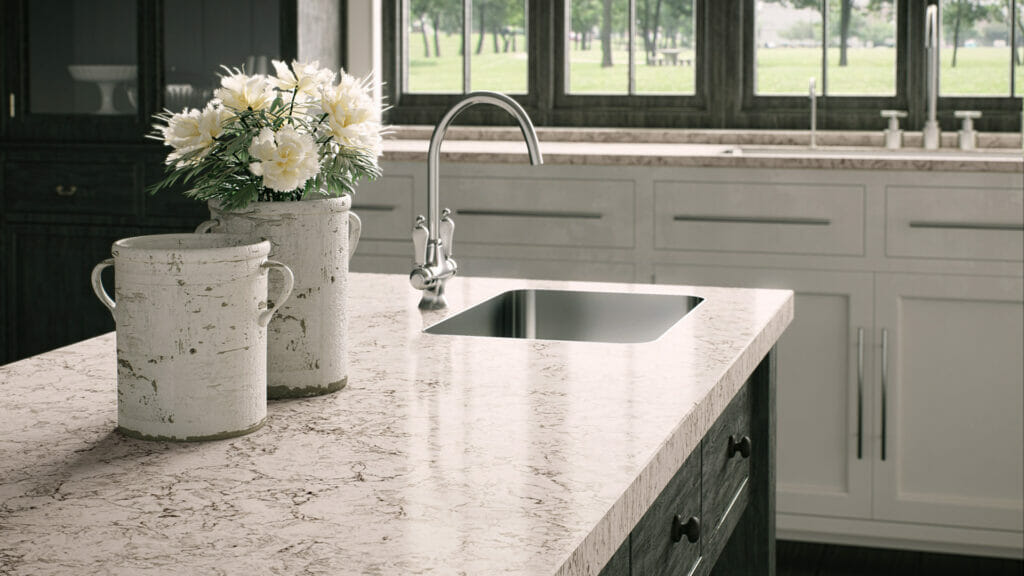 Option #2 — Omicron Granite & Tile, Jacksonville
Omicron Granite brings in the highest quality natural and manufactured slabs from all over the world, which are then displayed in their indoor warehouses. They pride themselves on being able to offer the best deal on quartz countertops Jacksonville, FL has in store.
Their team of talented "Stone Specialists" will assist the homeowner in locating the perfect stone to enhance their design project depending on the functionality of the project as well as the color scheme they have chosen. After buying quartz countertops in Jacksonville or St Augustine FL, their team will bring it directly to the fabricator that they specify.
Option #3 — Home Depot, Middleburg
Homeowners that are looking for the best quartz countertops Jacksonville has to offer can visit Home Depot Middleburg.
A homeowner's ideas will come to life when they use well selected colors that are inspired by excellent design, a variety of styles, and global trends. Caesarstone designer quartz is readily available for homeowners that are planning on renovating their homes in Jacksonville and the surrounding areas in Florida.
Homeowners should note that Caesarstone does not install or repair quartz countertops or related quartz products in residential or commercial spaces. Homeowners and business owners that need help installing, repairing, etc. their new quartz countertops can contact a reputable contractor in the Jacksonville area.