Dallas has always had a penchant for flair. The city has a plethora of charming architectural styles, with beautiful homes spread out in every corner.
While there are many breath-taking architectural designs featured in the city, styling homes can still be a challenge for some homeowners. For instance, choosing the right countertop is a crucial decision that can oftentimes be highly time-consuming.
Luckily, if you have your heart set on quartz countertops in Dallas, the choices are plentiful. Looking for quartz countertops in Dallas? Read on to learn more on how to style quartz countertops and where to find them.
Let's start by discussing the different types of home designs that you can find in Dallas.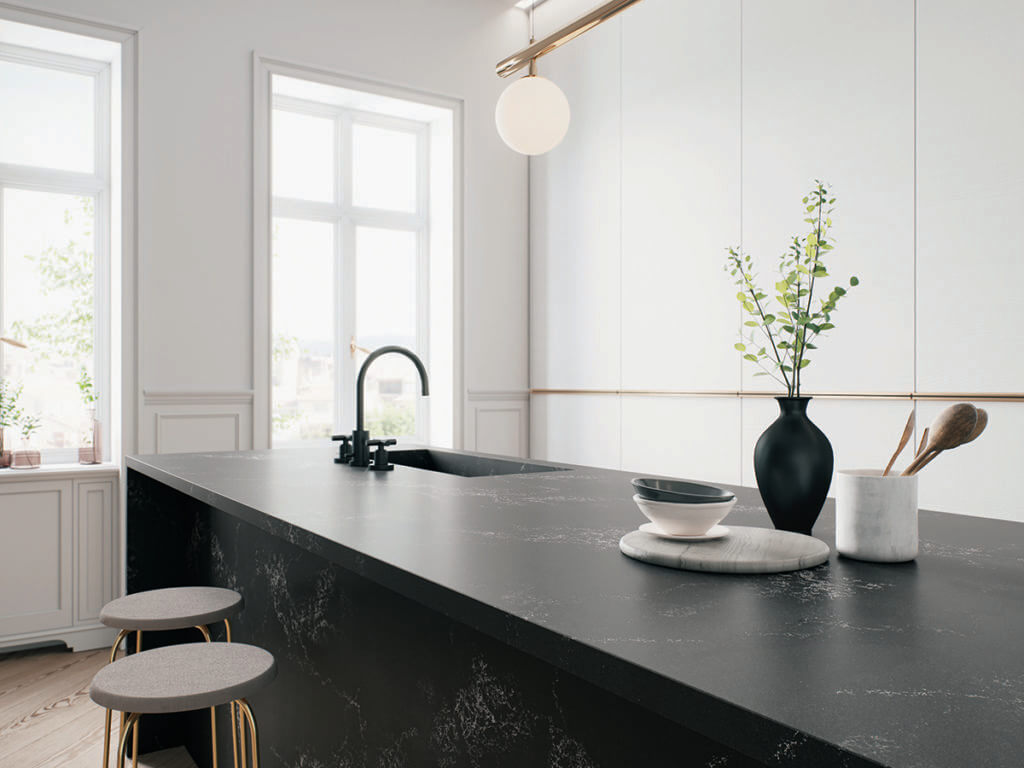 French Country
French Country architectural design is a popular sight in the city's luxury real estate market. What originated in rural France from a combination of rustic farmhouse and chateaux design is now recognized as a soft, romantic style in Dallas, TX.
French Country is known for its exposed wooden beams, high-pitched rooflines and softly patterned fabrics in muted colors. The search for quartz countertops in the city has been greatly simplified by the availability of reputable manufacturers such as Caesarstone.
Quartz countertop colors such as 4735 Oxidian or 3040 Cement pair perfectly with a French Country style home, making any kitchen or bathroom space feel like a pastoral daydream.
This architectural design embodies the cottage-like ambiance of Province homes in France. And with the refined country aesthetic, the comfortable and casual elegance from a space like this is unmatched. Most French Country homes in Dallas are often hidden in plain sight. However, they remain a gem in many neighborhoods.
American Colonial
With a classic and traditional appeal, American Colonial home designs are popular in Dallas, TX. This design is not only common in residential but also in commercial spaces. American Colonial homes are known for their central entrances, gabled roofs, and two or three stories. These homes are also very spacious, which makes them the go-to choice for large families.
In the kitchen, an island layout is a staple for the American Colonial style. Likewise, dark-colored countertop hues such as blacks are frequently featured due to their subtle opulence. A countertop color like 5101 Empira Black is a great match for this type of home, due to its fine white veining.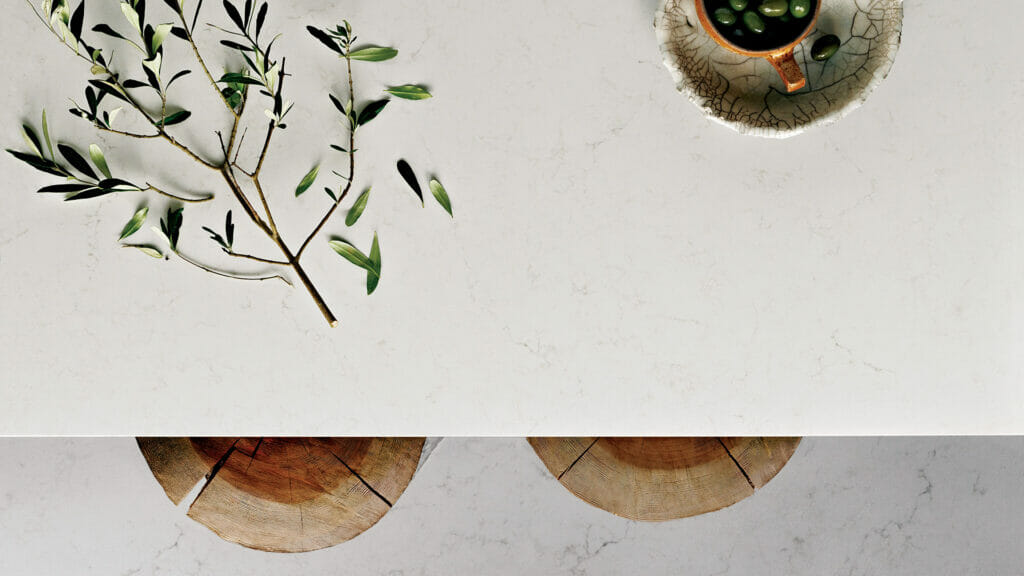 Mid-Century Modern
The average mid-century modern home is known for its abstract lines, minimalist style, and interplay with its natural surroundings. Neutral-colored quartz countertops such as 5141 Frosty Carrina pair well in a mid-century modern architectural design. That being said, the versatility of mid-century modern in Dallas means that almost any countertop shade will make a great pairing in this style of home.
Contemporary
Homeowners who crave crisp, clean lines can never go wrong with contemporary. This style features present-day architectural designs resulting in an eye-catching home that emphasizes open and flowing spaces. In fact, glass is a key characteristic of contemporary designs, resulting in an abundance of natural light in the space.
Given that innovation is top-of-mind, adding unique countertop designs into a contemporary home is a great way to create an edgy look without overcrowding the space. Thus, a classic brown quartz such as 4023 Topus Concrete is a great choice that sparks a contemporary feel while also keeping the space light and airy.
American Craftsman
With a laid-back and cool feel, the American Craftsman home design is the best option for homeowners who are looking for a comfortable, yet elegant space. The design incorporates a wide front porch and a low-pitched roof. With artistic touches such as handcrafted stonework, exposed woodwork, and decorative features, the result is a home with a personal feel.
This design is structured around a fireplace, in order to make the home feel warm and welcoming. The American Craftsman is versatile and adapts to a variety of home shapes and sizes. An eloquent countertop like 5000 London Grey would work perfectly to complement an American Craftsman-style home.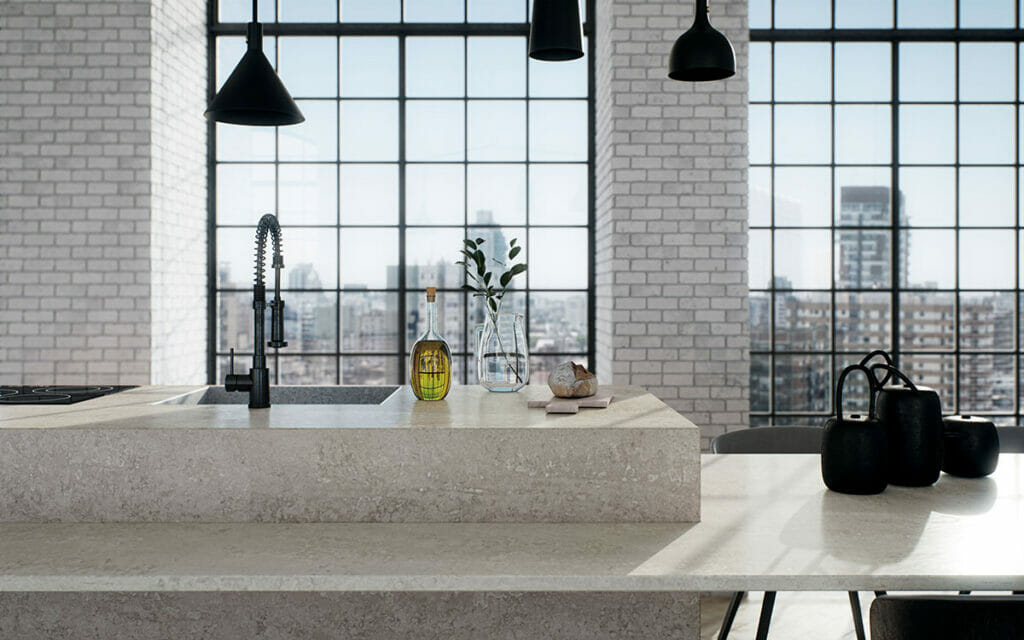 Tips for designing and decorating a home in Dallas
Consider the lifestyle – Oftentimes, homeowners acquire décor pieces for their homes because they are beautiful or eye-catching. While there is no harm in this practice, functionality remains a key aspect when shopping for these objects, especially with quartz countertops in Dallas, TX. For instance, a homeowner may opt for an all-white look but with young children running around, it may not be a clever option to choose just any countertop. A durable, easy-to-clean countertop like quartz is a great option for homeowners who love a white surface.
Do not shy away from bright colors – They may be unique, but that's the whole point! Adding elements of color to your space is a great way to make your home stand out. However, it is vital to know which colors match the theme of your home to ensure the final look is cohesive.
Quality over quantity – When styling a home, homeowners should consider purchasing quality items that fit within their budget as opposed to low-budget or cheaply made items. Over time, this will save a lot of money in maintenance and repair costs. This applies to countertop materials, home accessories, and even workmanship as well.
Where to get Dallas quartz countertops
Now that we know the most common architectural designs in Dallas, it is easier for a homeowner to recognize what design aspects work best within their spaces. For those in Dallas looking for quartz surfaces that fit their unique style, here they can find a list of showrooms and retailers.