For homeowners based in Cleveland, Ohio, it might not be difficult to find a countertop for their kitchen. But the problem is that there are simply too many choices available, and homeowners often get confused about which countertop they should go with.
While many materials are available in the market, quartz is considered one of the best for kitchen countertops. Most people are aware of the fact that quartz countertops are not the same as natural stone countertops. With that being said, many truths about Cleveland quartz countertops are unknown to the public.
Firstly, homeowners should know that quartz countertops are made from engineered stones; engineered quartz does not occur naturally like solid stones.
But these are just some common facts about quartz countertops; let's take a look at some of the unknown facts about quartz countertops in Cleveland Ohio, and understand why they are so unique.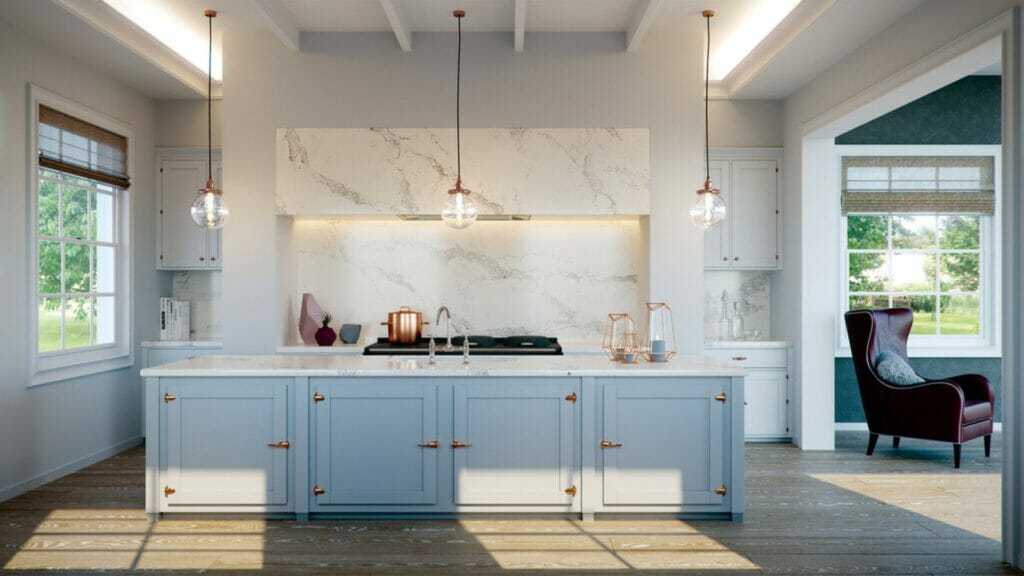 Quartz countertops Cleveland, OH: unknown facts about quartz countertops
Unknown fact #1 — Engineering process
A quartz countertop isn't made entirely of stones. Although 90% of the quartz is made up of crushed quartz minerals, the remaining 10% is polymeric or cement-based binders, making these countertops non-porous.
When mixed together and bonded with binders, all of these materials give the quartz countertops a look and feel of solid stone countertops. When we say more accurately, a quartz countertop is called a compound stone countertop or engineered stone countertop. In fact, the term engineered countertops is used most often by the industries.
So the bottom line is that quartz countertops do contain quartz minerals, but are not made entirely from solid stones.
Unknown fact #2 — Quartz countertops are eco-friendly
Fiberboard as a building material is much maligned, but one thing could be said about it: not a single tree ever was chopped down for the sole purpose of manufacturing fiberboard. The same statement can be made about quartz countertops.
90% of the countertop is made up of quartz minerals that form the base of the quartz countertops and are all just the by-products of the other quarrying or manufacturing processes. No natural stone is carved or processed for the sole purpose of manufacturing a quartz countertop.
Unknown fact #3 — Quartz has a great reputation in the industry
For years, manufacturers of quartz constantly tried to fit the material in the natural stone category. It wanted to develop a reputation of a natural-looking stone but better than the solid natural stone countertops already available in the market.
Engineered quartz was portrayed as a less porous, more durable material that is much easier to fabricate than other countertops. But not anymore; quartz countertops have now developed their reputation and do not require replicating any other material in order to entice customers to make an investment in them.
As these are not naturally occurring stones, they were utilized to create more patterns and colors to provide more variety to the consumers. In the case of naturally occurring stones, there is a limitation as customizing them again and again may affect the quality of the final product.
However, manufacturers like Caesarstone saw an opportunity and used creativity to create unique and fascinating products, like 6338 Woodlands and 5031 Statuario Maximus.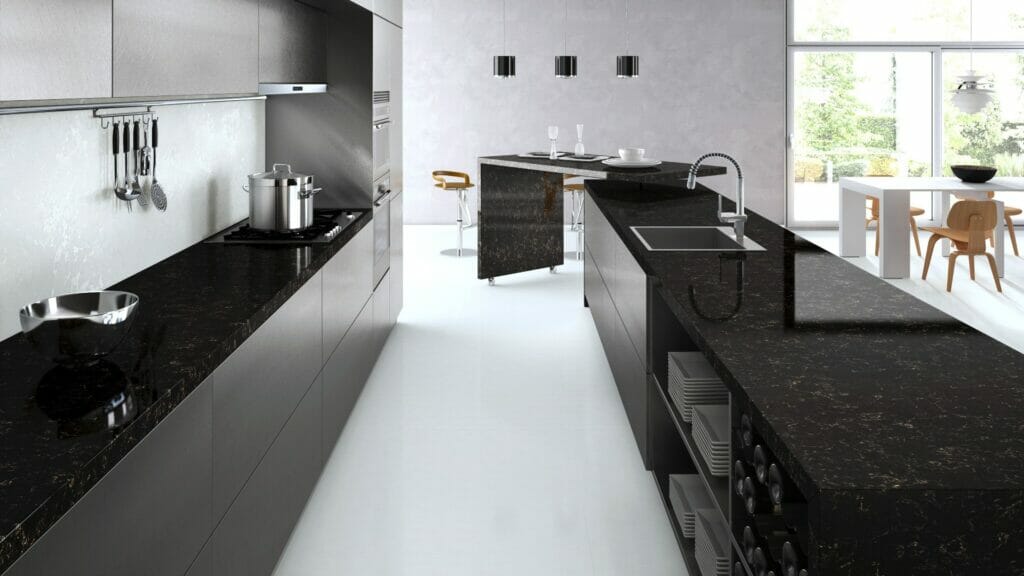 Unknown fact #4 — Lower prices
Cleveland quartz countertops have dominated the market thanks to their price point. However, homeowners who trusted only natural stone countertops are starting to shift to quartz because of its advantages.
Unknown fact #5 — Heat-resistant
Quartz is a highly heat-resistant material, and it can withstand temperatures up to 150 degrees Fahrenheit. This makes engineered quartz countertops an ideal option for kitchen environments where homeowners often deal with hot objects.
Although quartz is a heat-resistant material, the quartz countertop comprises 10% resin. Therefore, a hot pot or pan can cause discoloration on the surface if placed directly.
Unknown fact #6 — Range of quality
Although quartz is one of the best materials available in the market, there are still different quality quartz countertops available. This quality difference is created due to the countertop ratio of quartz and resin.
Generally, a low-quality countertop has around 12% resin and 88% quartz, and a high-quality countertop has 7% resin and 93% quartz. This ratio varies from manufacturer to manufacturer.
Unknown fact #7 — Low maintenance and stain resistant
Quartz is a material that requires very little maintenance. Additionally, this material does not require regular cleaning or polishing. As quartz countertops have a non-porous surface, they do not require regular resealing.
Also, this material does not get easily stained, which helps homeowners save time and effort that otherwise would have been spent cleaning.
Unknown fact #8 — Antibacterial nature
Quartz has an antibacterial nature; this quality of quartz is associated with its non-porous nature. Since engineered quartz is non-porous, there is no space left for the bacteria and other foreign objects to settle and fester on its surface.
So this makes the kitchen less of a breeding ground for germs. It also helps homeowners save money that would have been spent on antibacterial sprays and other cleaning products.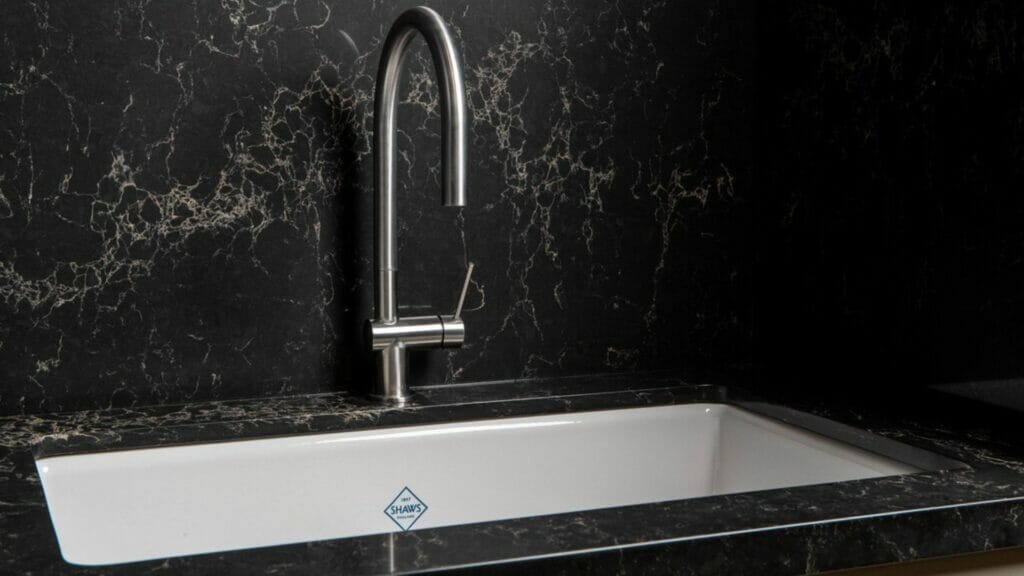 Best place to buy discount quartz countertops Cleveland, OH
Homeowners should always work with reputable manufacturers while shopping for quartz countertops for their homes. One such manufacturer is Caesarstone; Caesarstone is one of the most reputable manufacturers of residential and commercial quartz countertops. Caesarstone offers a huge variety of colors and patterns which makes it easy for homeowners to pick a piece that best suits their kitchen's theme.
Buying the best quartz countertops for residential spaces in Cleveland – conclusion
With so much variety and a wide range of advantages, quartz is the perfect material for a kitchen countertop. However, homeowners should never rush their decision while purchasing a countertop for their kitchen. Instead, they should ensure that the countertop fulfills all their needs and wants.
Buying the countertop from a trusted and reputed manufacturer is always a wise decision as no one wants to compromise on the quality while choosing a countertop for their forever home.
Homeowners in Cleveland and the surrounding areas can check out Caesarstone's Where To Buy page to find a nearby showroom or retailer.