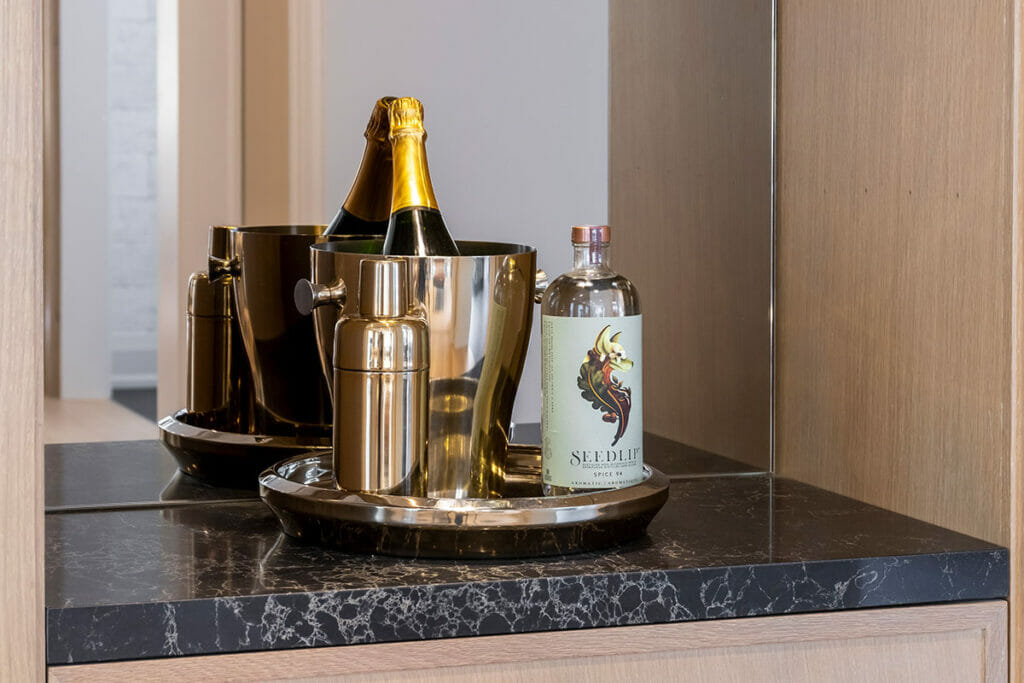 In addition to being Ohio's largest metropolitan area, Cincinnati is also the city's economic and cultural hub. Besides, it's one city that has stood out for its historical architecture. That means homes are more complex and well-designed to blend into the architectural landscape of the city. Since the countertops are the focal point of any kitchen space, it's the one element that's designed to bring out the luxurious feel.
To meet this need, premium countertop materials have been on the rise in Cincinnati. In this article, we'll dive deep into quartz countertops, why quartz is a preferred material in the city, and where you can get quartz countertops for your next kitchen or bathroom remodel.
Caesarstone is a trusted brand for premium quartz countertops in Cincinnati and has several options to choose from. Homeowners can create a dark and dramatic look with a countertop like 5100 Vanilla Noir, choose a color that is clean and minimalistic like 1141 Pure White.
What are Quartz Countertops?
Quartz countertops are countertops made of quartz (a natural hard mineral). Quartz is an engineered stone made from ground natural stone particles bound together with polymer resins. Quartz is man-made, achieved by combining about 90 percent of ground quartz with approximately 10 percent resins, pigments, and polymers.
The appearance of the countertop depends on the quartz that is ground. For instance, coarsely ground quartz produces a flecked appeal, while finely ground quartz produces a smooth look.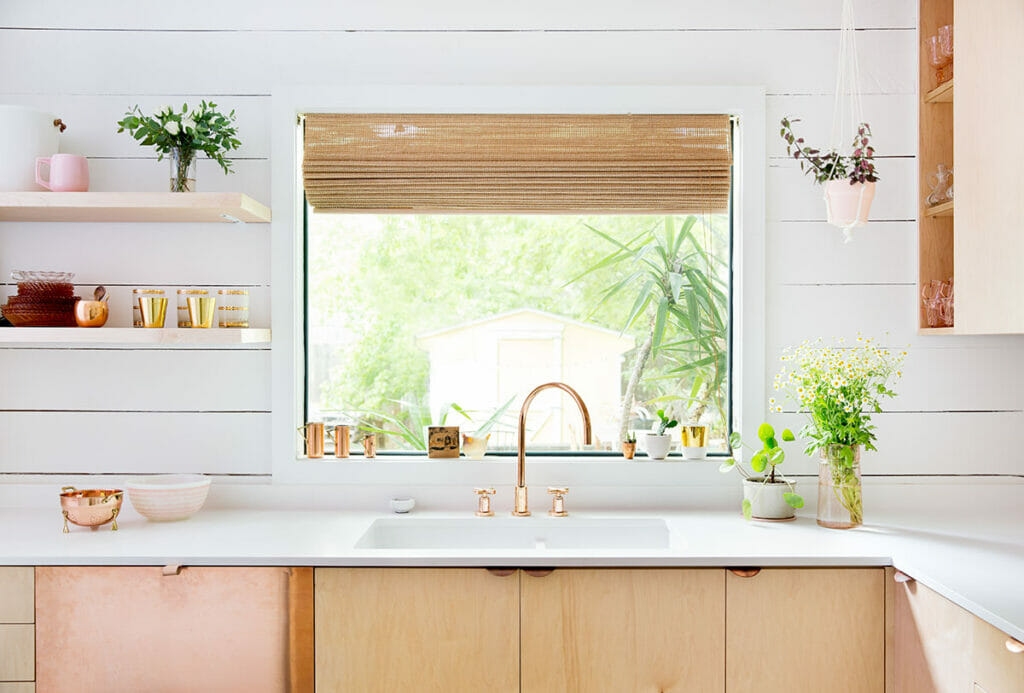 So, what makes quartz countertops so hard?
As quartz is being engineered, it undergoes an intense process of binding its components. The strength of the bond is so firm that the framework produces no planes. The result is a hard, durable substance.
Quartz Countertops Cincinnati: Pros
It's clear to see why quartz is nothing like any other countertop material. Here are the advantages of quartz countertops.
Quartz is Tough and Durable
As we earlier mentioned, quartz stone is the major component of quartz countertops. The intense binding the ground quartz undergoes produces an exceptionally hard and durable surface.
Looking to make an investment that will last for years to come in Cincinnati? Quartz countertops are a perfect choice. Homeowners enjoy their quartz countertops for a longer time as they are highly resistant to scratches and chips.
Quartz Countertops are Non-Porous
Perhaps the most lovable element of quartz countertops is that they are nonporous. Resins are used to bind quartz grounds to make quartz countertops nonporous. As such, quartz surfaces resist stains and bacteria. The material can stand up to most kitchen pours, such as wine and coffee.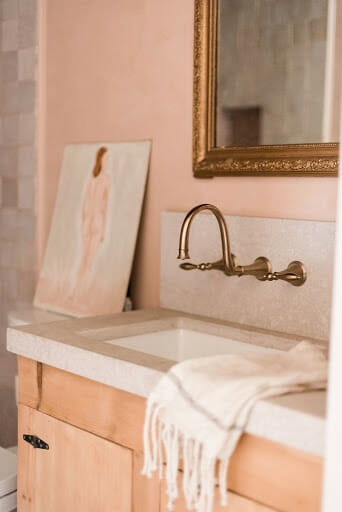 Easy to Maintain
Quartz countertops do not require any sealing or waxing. This means you won't have to worry as much about stains and cleaning. All you need is to simply wipe the countertop with a cloth, soap (or kitchen detergent), and water, and your countertop will be good as new.
Numerous Varieties to Choose From
Another benefit of the quartz countertops being engineered is they can be made into a wide range of colors and patterns. The versatility of this engineered stone is beyond imagination, and it can help you achieve any look you desire.
Need a countertop pattern that will uniquely match your home's décor? There is no shortage of choice with quartz countertops. And when you choose a manufacturer like Caesarstone, you'll have dozens of quartz countertop colors to choose from. You'll also have the choice between several countertop finishes depending on the style and design you want to achieve for your Cincinnati home.   
Increasing the Resale Value of Your Home
Quartz countertops have the best advantage of consistently bringing a high resale value to a home. They will keep their original value while increasing the asset value of your Cincinnati, Ohio home if you decide to sell it. It's unlikely that you'll need to replace or fix your quartz countertops, plus the increasing popularity of quartz countertops is a bonus for home value.
Defined Uniform Look and Feel
Quartz is an engineered stone, which means it offers more uniformity in terms of color and pattern for homeowners using more than one slab. For this consistent style in your Cincinnati Oh home, add Caesarstone quartz countertops.
Why Buy Quartz Countertops in Cincinnati, OH?
There are many reasons why you should opt for quartz countertops, as we've outlined above. But the greatest of all is this:
Because of the growing popularity of quartz, quartz countertops have the potential to increase your Cincinnati home value by about 80%. Remember, you can't go wrong with quartz countertops, and they're here to stay.
How Much Does Quartz Cost in Cincinnati?
Being a premium countertop product, you can expect quartz countertops to be rarely inexpensive compared to other high-end alternatives. In Cincinnati, Ohio, expect the prices of Caesarstone quartz countertops to range from about $60 to $100 per square foot.
Though quartz countertops have a slightly higher upfront cost, the cost balances the material's tendency to last for years with minimal maintenance.
Where to Buy Quartz Countertops in Cincinnati
There are numerous places where you can buy Caesarstone kitchen quartz countertops in Cincinnati, Ohio. To view quartz countertops dealers in Cincinnati, visit https://www.caesarstoneus.com/where-to-buy/. Better yet, you can customize your search to find dealers in your nearest location.
Bottom Line
Quartz has outgrown being the newest kid in the block. As is the case in most locations nationwide, quartz countertops have found a loyal following among many Cincinnati homeowners. Beyond their attractive appearance, quartz countertops are a perfect investment to enhance the market value for your Cincinnati home. Plus, with all their amazing qualities quartz countertops are here to stay!