A European style kitchen is one of the most popular kitchen styles in USA today. When considering the combination of innovation and timeless design the European style kitchen design offers, it's easy to see why. For a unique and eye-catching kitchen design, look no further than the kitchens of these European countries.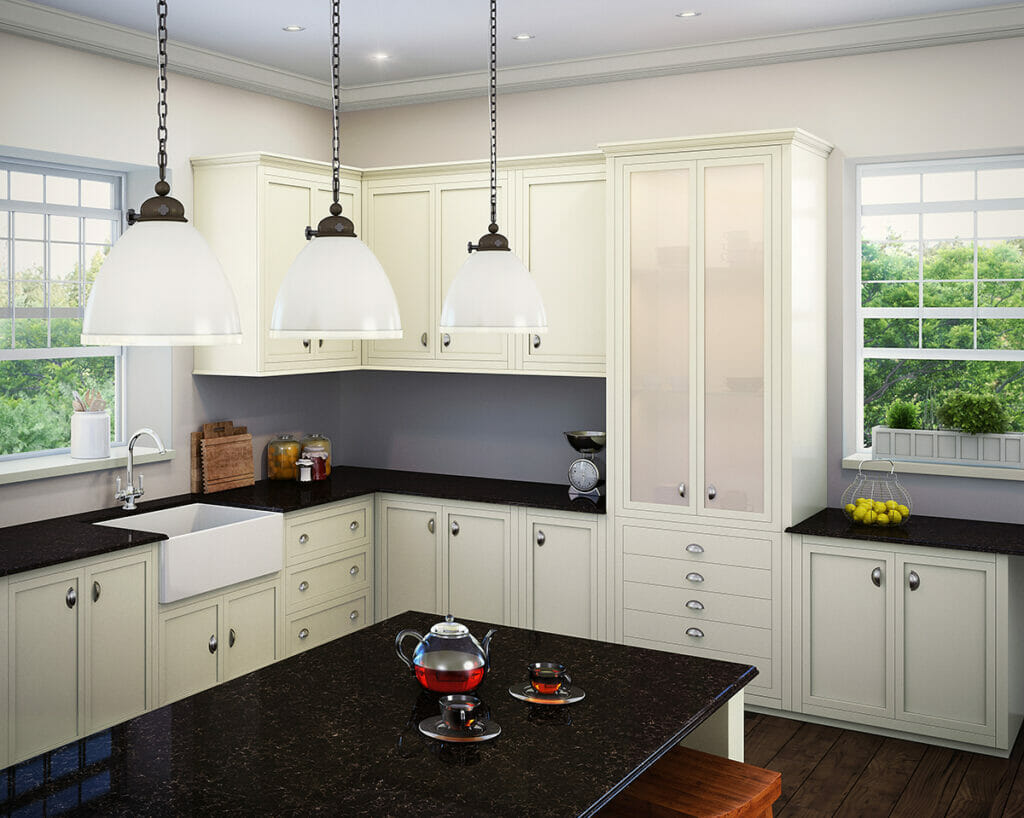 English
One of the most homey kitchen styles around, English kitchens always use bright, sunny colors to counteract the often drab, drizzly weather you'll find in the UK. Blue or yellow are common cheery color choices for walls or cabinets, while light gray or white countertops, such as 5151 Empira White, will help bring a bit of lightness into the room.
Greek
Like English, the Greeks love to harness light, often opting to use light colors in the kitchen to reflect every last bit of that gorgeous Greek sunlight. Contrast the lightness of your flooring or cabinets using dramatic dark countertops for an authentic Greek look. To achieve this, an option like 5810 Black Tempal will fit perfectly.
Beaux
Beaux kitchens exude sleekness, modernity, and luxury. In a Beaux European style kitchen, glass cabinet doors showcase your glassware collection, while elegant lighting plays off gleaming stainless steel appliances. Silver, taupe, or other dark-tinted countertops, such as 2003 Concrete, serve to draw further attention to a Beaux kitchen's modern accents.
Romantic French
The Romantic French European style kitchen design allows the designer to go over the top with add-ons and embellishments! It's hard to go wrong with the classic Romantic French combination of light cabinets and dark countertops. Opting for a quartz countertop like 6338 Woodlands is sure to impress.
Give your cabinets a distressed look with lightly chipped paint for authenticity. Display clay pots and other culinary accessories in the middle of an island or in a glass cabinet to pull the Romantic French European kitchen together.
Classic Revival
There's a reason why we always return to the classics. Today's Classic Revival kitchen is truly something to behold with neutral white, black or wooden cabinets complemented by a brightly colored backsplash and wall.
Contrast this Classic Revival brightness in your European style kitchen with a gray or even black countertop, like 5100 Vanilla Noir. Flecks of silver or white will stand out against the color and lightness in a Classic Revival kitchen.
Scandinavian
Straight lines with light colors and wood are what Scandi-style is all about. Flat-fronted white cabinets with minimalistic accents help a Scandinavian kitchen's light-colored countertops and other features pop. Countertop colors like 515 Palm Shade will work well to complete this look. Plain wooden or stone patterns will help to reflect further the simplicity and light associated with the Scandi aesthetic.
Italian
Thoroughly modern, an Italian kitchen generally uses solid white or slate colors for countertops and cabinets. 1111 Vivid White is a countertop color that will suit this kitchen style perfectly.
Square edges will give your Italian-style kitchen that contemporary feel. Warm golds, oranges, and yellows will make the kitchen feel authentically Italian, while blue on the floor will give it the feel of a seaside cafe.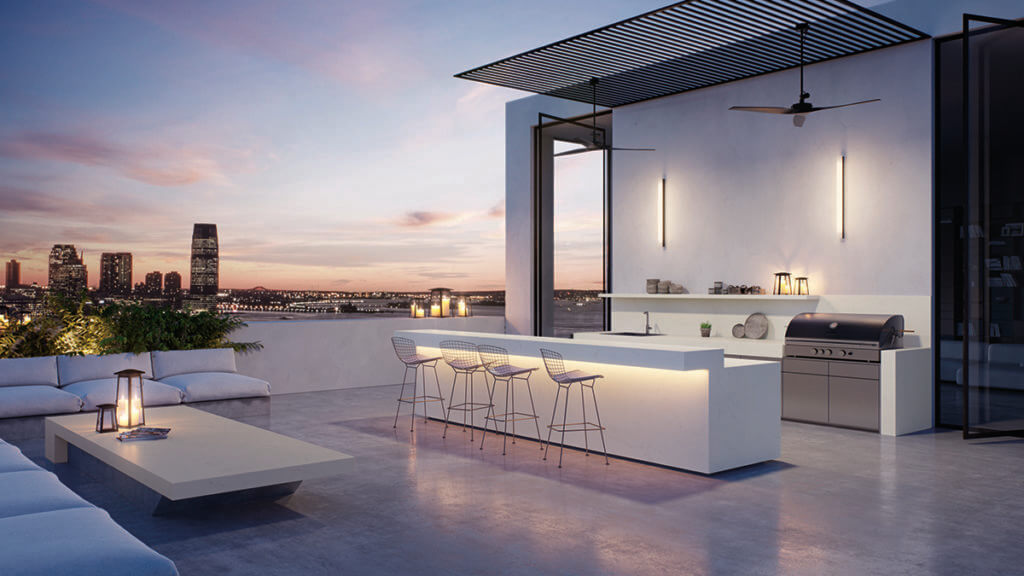 Tuscan Provencal
With a focus on grandeur and warmth, a Tuscan Provencal kitchen is sure to rival the ancient art and sculptures appreciated in Tuscany. Go for a warm-hued countertop that's full of extravagant patterns. A terracotta is an excellent color choice, or our signature Caesarstone quartz. For example, 5222 Adamina would look stunning.  
Enhance this classic warmth by using soft, vintage wood for the cabinets and chairs or stools, and complete the look with Tuscan-style wooden baskets and cookware.
Danish Modern
Danish Modern offers simple beauty, with a strong focus on drawing out the warmth from the wooden cabinets and furniture. Though the lightness or darkness of the kitchen will depend on which wood is chosen. Be sure to keep any other patterns simple to make the selected wood the centerpiece. A simple countertop option, such as 3141 EggShell, will work beautifully in a Danish Modern kitchen.