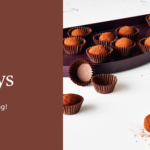 Want to win a Microsoft Surface or a Dyson SuperSonic?

Caesarstone is excited to be giving you twelve more reasons to be merry this holiday season so mark those calendars because these prizes are too good to miss out on.
Caesarstone is celebrating the holiday season with an Instagram contest, 12 Days of Giveaways #CS12DAYS. From December 9th to 24th (weekdays only), you can play for your chance to win a Microsoft Surface, Dyson Heurist and other amazing prizes! Each day, followers will have the chance to like, comment and share with friends to win. #CS12DAYS is here and bigger than ever for 2019, giving away some of Caesarstone's favorite brands including Apple, Microsoft, Tumi, Dyson, and more!
HOW TO WIN?
Each day during the 12 Days of Giveaways contest, @Caesarstoneus will post the prize on our Instagram page and all you need to do is:
Follow @Caesarstoneus on Instagram
Like the post
Tag 3 friends in the comment section
Contest runs from 11AM EST to 11PM EST. One winner will be chosen at random the following weekday through Instagram direct message.
Follow @Caesarstoneus on Instagram for your chance to win BIG this holiday season!
Please see below for contest rules and regulations:
1. Eligibility: The 2019 Caesarstone "12 Days of Giveaways" Online Contest ("Contest") is open to residents of the United States of America, who are of the age of majority or older in their state of residence at the time of entry. The contest excludes employees of and immediate family members ("immediate family" is defined as parents, siblings, children, spouse or partner), or those residing with an employee of Caesarstone (the "Sponsor"), the Associate/Owners of Caesarstone, and their respective agents, representatives, parents, affiliates, subsidiaries, advertising and promotional agencies, sponsors, suppliers of prizes, materials or services related to this Contest (collectively, the "Contest Parties"). Subject to all federal, provincial, municipal and local laws. Void where prohibited by law.
2. Contest Period and Daily Entries: The Contest begins on Monday, December 9, 2019 11:00:01 a.m. EST and ends on Tuesday, December 24, 2019 10:59:59 p.m. EST ("Contest Period"), during which time twelve (12) daily draws (each a "Daily Draw") will be conducted in accordance with the following chart.
DAY
Time of Tweet (EST)
Contest Closing (EST)
Release of Winner
Prize
Dec 9/19
11AM
11PM
Dec 10
JBL FLIP 4 Speaker (Value $100)
Dec 10/19
11AM
11PM
Dec 11
Apple AirPods (Value $144)
Dec 11/19
11AM
11PM
Dec 12
TUMI Voyageur Hartford Backpack (Value $345)
Dec 12/19
11AM
11PM
Dec 13
Dyson SuperSonic Hair Dryer
(Value $400)
Dec 13/19
11AM
11PM
Dec 16
American Airlines Gift Card (Value $250)
Dec 16/19
11AM
11PM
Dec 17
Hedley & Bennett Apron x2
(Value $160)
Dec 17/19
11AM
11PM
Dec 18
Caesarstone Clock (Value $300)
Dec 18/19
11AM
11PM
Dec 19
Williams Sonoma GreenPan Revolution Ceramic Nonstick 10- piece Cookware Set (Value $540)
Dec 19/19
11AM
11PM
Dec 20
KitchenAid (Value $320)
Dec 20/19
11AM
11PM
Dec 23
Apple iWatch (Value $299)
Dec 23/19
11AM
11PM
Dec 24
iRobot Roomba 960 Vacuum (Value $650)
Dec 24/19
11AM
11PM
Dec 26
Microsoft Surface (Value $1200)
3. Contest Sponsor: Caesarstone US, 1401 W Morehead Street Charlotte North Carolina 28208 Suite 100. How to Earn Entries in the twelve (12) Daily Prize Draws: NO PURCHASE NECESSARY. This is an online contest only, requiring that entrants submit the correct answer to the daily holiday contest via a follow, like, & comment on Instagram post to @Caesarstoneus to win a daily draw of the daily prize outlined in the above chart. All entries must be submitted electronically through Instagram during the Contest Period and only on the twelve days (each, a "Day") and during the applicable Daily Entry Periods noted in the chart above to be eligible. To enter, follow the directions on the daily post to reply post, for your chance to win a daily prize outlined in the chart above, and confirm compliance with the Contest Rules. No limit of entry per person/Instagram handle per day during the Contest Period. By participating in the Contest, you agree that you have read and understand the Official Rules, you meet the Contest eligibility requirements, you are bound by the Official Rules, and that you agree to comply with and abide by the Official Rules and the decisions of the Contest Sponsor, whose decisions shall be final. If it is discovered that any person has attempted to: (i) obtain more than one (1) entry per person/email address per Day (ii) use (or attempt to use) multiple names, identities and/or more than one (1) email address to enter the Contest; then (in the sole and absolute discretion of the Contest Sponsor) he/she may be disqualified from the Contest. Use (or attempted use) of multiple name, identities, email addresses and/or any automated system to enter or otherwise participate in this Contest is prohibited and is grounds for disqualification by the Contest Sponsor. Any entry that the Contest Sponsor deems, in its sole and absolute discretion, to violate these Official Rules will not be considered a valid entry. By entering the Contest, entrant hereby releases and holds harmless the Contest Parties and each of their respective agents, employees, directors, successors and assigns (the "Releases") from any all claims arising from or in connection with the entrant's entry (or attempted entry) in the Contest and/or the awarding or use of any prize.
4. Prizes: There are twelve (12) prizes available to be won (one prize per Day during the Contest Period). Each prize is outlined in the above chart. Prizes are non-transferable, not redeemable for cash or credit in whole or in part and must be accepted as awarded. Contest Sponsor reserves the right to substitute the prize or any component thereof for those of approximately the same value.
5. Daily Draws and Winner Selection: On each of the draw dates indicated in the chart above (each a "Draw Date"), one (1) eligible entrant will be selected by random draw from among all eligible entries received during the Daily Draw Period for the applicable Day at approximately the time noted in the chart above. Non-winning entries will not be carried forward into any succeeding Daily Draw. Each Daily Draw will take place at the Toronto offices of the Contest Sponsor. Odds of winning depend on number of eligible entries received. A representative of the Contest Sponsor will attempt to notify each selected entrant by telephone and/or email by the day following the draw date by 11PM. BEFORE BEING DECLARED A CONFIRMED PRIZE WINNER, each selected entrant will be required to: (a) correctly answer a mathematical skill-testing question without mechanical or other aid; (b) sign and return within ten (10) business days of notification the Contest Sponsor's declaration and release form, which (among other things): (i) confirms compliance with these Official Rules; (ii) acknowledges acceptance of the prize as awarded; (iii) releases the Contest Parties and each of their respective officers, directors, agents, representatives, successors and assigns from any and all liability in connection with this Contest, his/her participation therein and/or the awarding and use/misuse of the prize or any portion thereof; and (iv) agrees to the publication, reproduction and/or other use of his/her name, address, voice, statements about the Contest and/or photograph or other likeness without further notice or compensation, in any publicity or advertisement carried out by or on behalf of the Contest Sponsor in any manner whatsoever, including print, broadcast or the internet, and on the winners' list. If a selected entrant: (a) cannot be contacted within seven days of selection; (b) fails to correctly answer the skill-testing question; (c) fails to return the properly executed Contest documents within the specified time; and/or (d) cannot accept the prize as awarded (for any reason); then he/she will be disqualified (and will forfeit all rights to the prize) and the Contest Sponsor reserves the right, in its sole and absolute discretion, to randomly select an alternate eligible entrant from among the remaining eligible entries for the applicable Day (in which case the foregoing provisions of this section shall apply to such new selected entrant).
6. General Conditions: This Contest is subject to all applicable federal, provincial and municipal laws. The decisions of the Contest Sponsor with respect to all aspects of this Contest are final and binding on all entrants without right of appeal, including, without limitation, any decisions regarding the eligibility/disqualification of entries. The Releases will not be responsible or liable for any failure of the Contest Website, for any technical, computer, printing, distribution, or production errors, for any losses, damages, or injuries of any kind (including death) resulting, in whole or in part, directly or indirectly, from participation in the Contest or any Contest-related activity. Further, the Releases will not be liable for any injury or damage to an entrant's or any other person's computer related to or resulting from participating in or downloading any material in the Contest. All entries become the property of the Contest Sponsor, which assumes no responsibility for entries that are garbled, late, tampered with, forged, incomplete, misdirected, lost, misplaced, stolen, delayed, damaged, inaccurate, undelivered or otherwise not in compliance with these Official Rules and all such entries shall be void. The Contest Sponsor reserves the right at its sole discretion to disqualify any individual suspected with tampering with the entry process or to be acting in a manner deemed by the Contest Sponsor to be in violation of the Official Rules. In the event of a dispute regarding who submitted an entry, entries will be deemed to have been submitted by the authorized account holder of the email address submitted at the time of entry. "Authorized account holder" is defined as the person who is assigned an email address by an internet provider, online service provider, or other organization that is responsible for assigning email addresses for the domain associated with the submitted email address. A selected entrant may be required to provide proof that he/she is the authorized account holder of the email address associated with the selected entry. The sole determinant of the time for the purposes of a valid online entry in this Contest will be the contest server machine(s). The Contest Sponsor reserves the right to withdraw or amend this Contest in any way, in the event of an error, technical problem, computer virus, bugs, tampering, unauthorized intervention, fraud, technical failure or any other cause beyond the reasonable control of the Contest Sponsor that interferes with the proper conduct of this Contest as contemplated by these Official Rules. Any attempt to deliberately damage any website or to undermine the legitimate operation of this Contest is a violation of criminal and civil laws and should such an attempt be made, the Contest Sponsor reserves the right to seek remedies and damages to the fullest extent permitted by law. The Contest Sponsor, reserves the right to cancel or suspend this Contest or to amend these Contest Rules without prior notice or obligation, in the event of any accident, printing, administrative, or other error of any kind.
7. Contest Sponsor: Caesarstone US 1401 W Morehead Charlotte North Carolina 28208