For the fourth straight year, Caesarstone supplied its premium quartz surfaces to the builder and designer team working on House Beautiful's Whole Home, and the team wowed us yet again with their incredible design aptitude and ability to push our material in ever-inspiring ways despite all the challenges the pandemic provided for everyone.
Whole Home 2021 is nestled in Hidden Springs, a 750-acre community built around a farm (also known as an "agrihood"), in Fredericksburg, TX. Tyler O'Brien of Agave Custom Homes led the charge on the house's construction and created a one-story, Craftsman-inspired farmhouse with two wings and an expansive outdoor area.
The house includes some of Caesarstone's most popular designs and runs the full spectrum of our portfolio from dark to white surfaces. Keep reading for a sneak peek into some of the rooms.
Kitchen and Utility Room by Sabbe Interior Design:
Stephanie Sabbe of Sabbe Interior Design used the natural finish and complex layers of 5810 Black Tempal as the countertops and backsplash in the kitchen to add sophistication to the charming leaf-motif wallpaper and blue green cabinets and ceilings. In the utility room, she continued the Black Tempal experience coupled with saffron yellow cabinets and wainscoting plus more botanical wallpaper.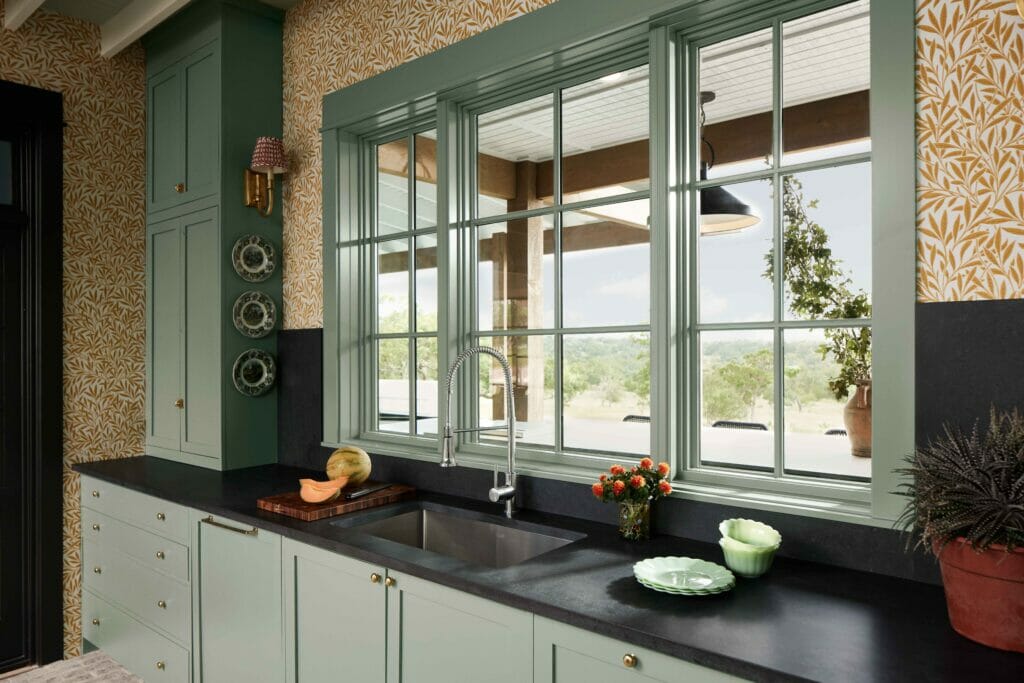 Outdoor Entertainment Area by LH.Designs:
Linda Hayslett of L.H. Designs selected our products from the UV-rated Outdoor Collection in 406 Clearskies, a smooth concrete grey enlivened by various tiny flecks, for the countertops around the grill and sink as well as in the island which is complete with its own ice bucket and beer tap built right in! Linda also designed custom outdoor planters in 405 Midday, which is a sandy white base with warm grey and soft white flecks, that sit around the pool.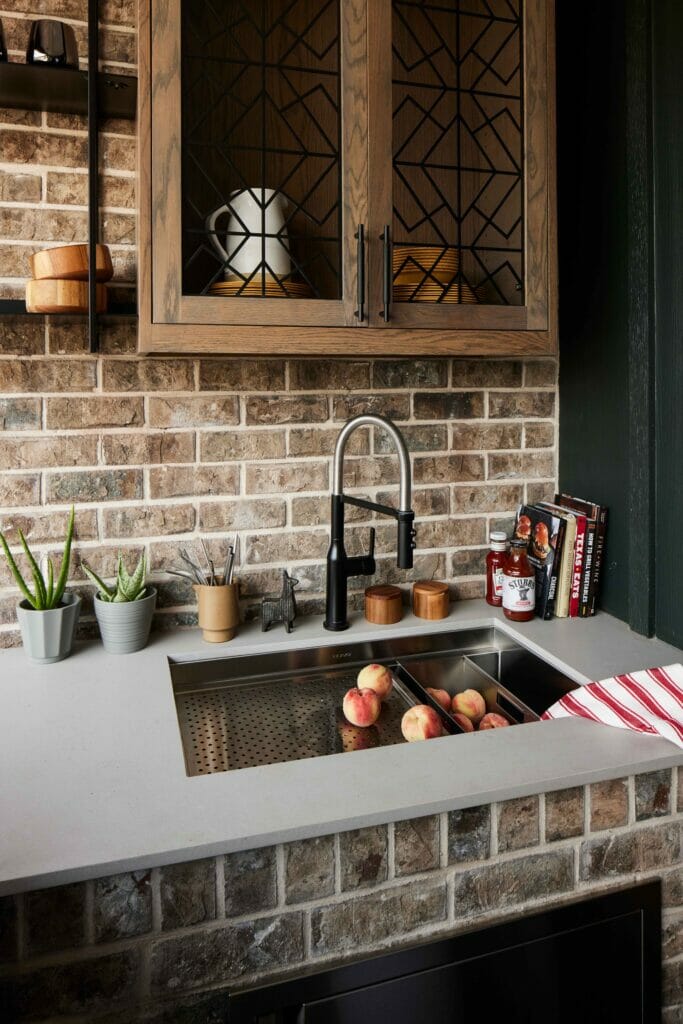 Guest Bath by French & French Interiors:
Heather and Matt French of French & French Interiors created a media room that doubles as a guest suite with elegant panels of 5112 Aterra Blanca, which features a misty white base with fine earthy veins, in the bath that really capitalize on the splendor of their design. They had fabricator DS Surfaces round out the top of the panels to create a breathtaking scalloped look behind the vanity and with the shower surround.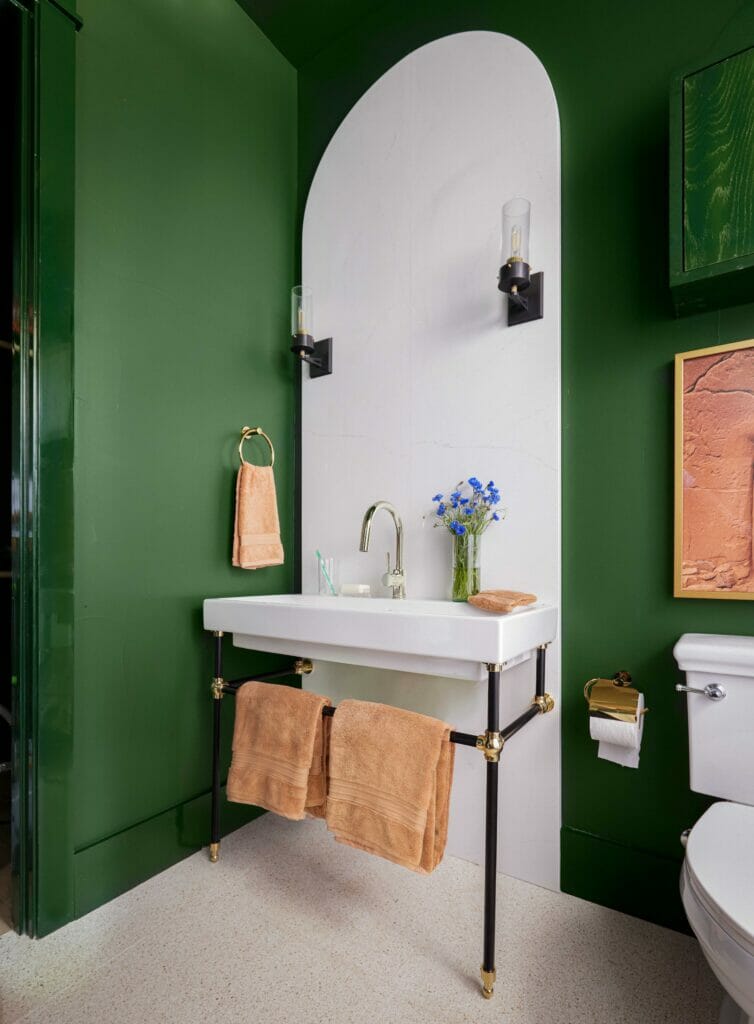 Photo credit: Aaron Dougherty