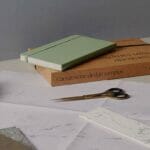 While there are so many elements that come with designing your home, choosing your countertops or other surface applications should be low-stress and simple. Because every space is so different, it's practically impossible to tell how a paint swatch or surface sample from a retailer will look in your home, in your color scheme, and under your lighting.
Caesarstone wants to make your life easier. So, we've redesigned our samples ordering process to help you better visualize how Caesarstone designs will look in your home.
How it Works
Start in our online Gallery for inspiration.
Visit our Collections page to find specific designs of interest.
Select up to four 2×7 samples for a flat $30 shipping fee.
We'll send you a Caesarstone Design Samples Kit that includes:
A material sample of your selected Caesarstone colors/s
Helpful instructions on how to get the most from your sample
For more information on our new sample kit, click here or check out this infographic
If you are a Caesarstone trade partner, please call your local Caesarstone representative or call 877.978.2789 to order samples.
Visualize Your Space
When you receive your sample kit, lay out the large color sheet/s flat on your intended surface and place the material samples on top to experience a greater expanse of surface color.
Place your samples next to other materials in your design scheme to see how they complement each other. Also, place your samples and sheets under different light sources during different times of the day to get a true feeling for their place in your home.
Think Beyond Kitchen Countertops
Caesarstone pioneered the first quartz surfaces that boast remarkable style and endurance for kitchen countertops, bath vanities, laundry rooms, wet bars, fireplaces, wall panels, furniture, and more. When selecting samples, keep in mind that you can try them in all types of applications around the house.
Caesarstone retains the cool, tactile qualities of one of nature's strongest stones while offering flexibility and the freedom of design with seemingly endless applications.
Consider Surface Care
Caring for your countertops can sometimes be more time consuming than it's worth depending on the material. Many Caesarstone surfaces, like those with a Polished finish, are low maintenance and require only normal cleaning with a damp cloth. For those considering Concrete, Honed or Rough surfaces, additional daily care will be required. When you receive your sample, try treating it to a few different scenarios that you may face in the kitchen; spill something on it, touch it with greasy fingers, clean it. This will help you understand how the surface responds to your daily life and how comfortable you feel with it. For more information on our Finishes and Care & Maintenance, visit our website.
Get Peace of Mind with a Lifetime Warranty
We're so confident in the quality of our quartz surfaces, we offer a Lifetime Warranty (terms and conditions may apply) when installed by a Certified Fabricator.
Caesarstone is backed by the Good Housekeeping Seal and is the first quartz surfacing company to receive the ISO 14001 certification — a global standard for environmental protection.
Take advantage of our online Visualizer to see how different colors and materials work together.
The surface you've been searching for is now in your hands. At Caesarstone, we aren't simply providing a beautiful and durable countertop; we are helping design a lifestyle.