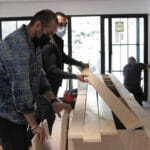 The average homeowner isn't well-versed in the countertop fabrication process and may be overwhelmed by the prospect of a kitchen renovation. In this first part of The Fabrication Series, we'll give you an overview of each professional involved, how their expertise will ensure your countertop installation goes smoothly, and why you need a fabricator in the first place. While it's possible to purchase ready-to-ship countertop materials and install them with the help of a contractor, it is not recommended. A fabricator can customize the surface to your exact specifications and create a surface with the specific finish and edge style you want.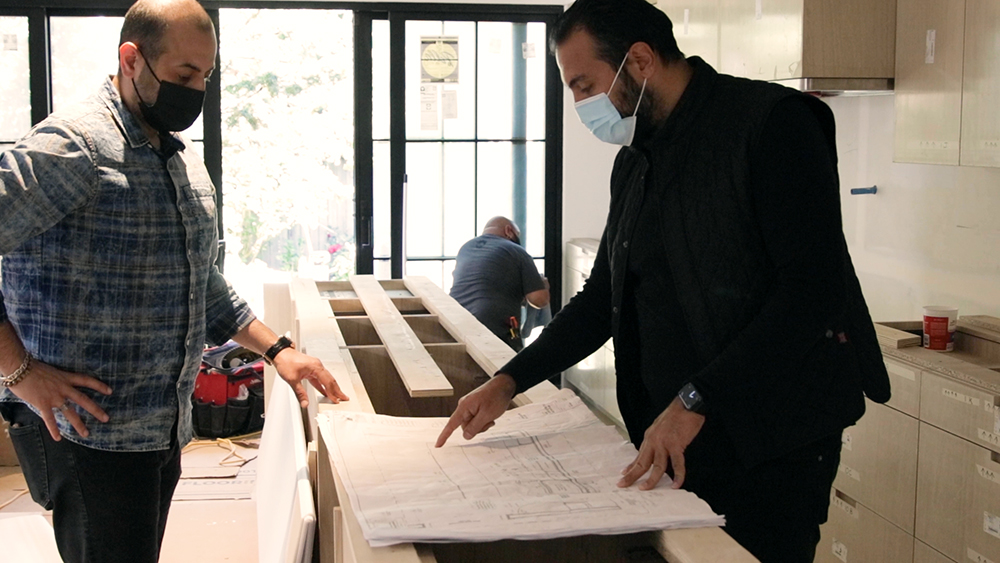 The Project Manager
The Project Manager completes the initial templating process that sets the project up for success. Taking specific measurements of your space, they will account for appliances as well as your surface, overhang, and edge selections to create a template for the Fabricator and Installer. The template is a detailed diagram with precise measurements for cutting and where each slab should be installed. Quartz is sold in large slabs and for larger projects, more than one slab may be needed. The template will show how many quartz slabs are required, where to place the seams, and whether additional supports are necessary.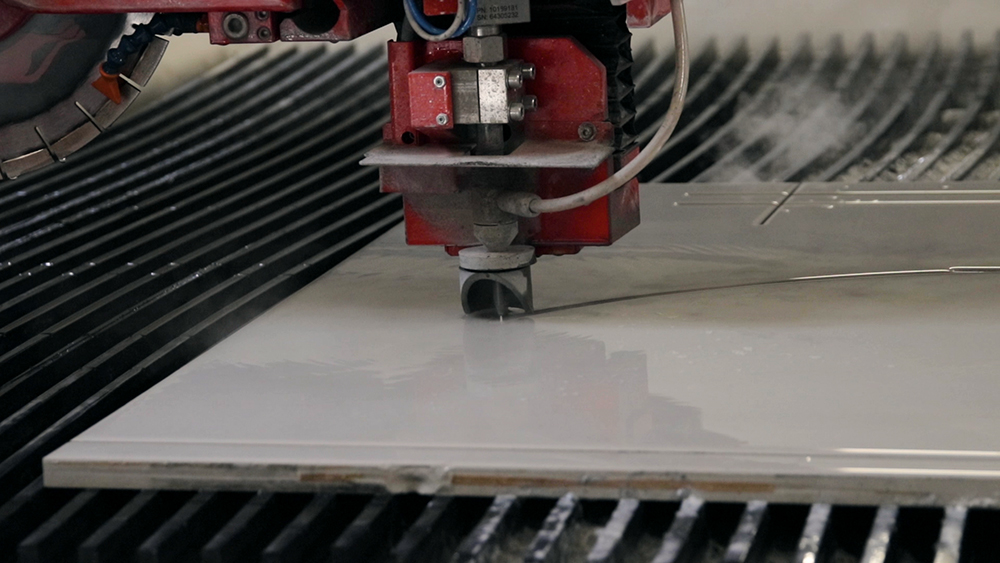 The Fabricator
With a proper template made, the Fabricator can begin cutting the quartz countertop slabs. Using a wet saw or a saw jet, they will cut each quartz slab to the Project Manager's measurements. Cutting quartz can be dangerous so each slab must be cut accurately to avoid cuts being made onsite. After cutting, the quartz slabs must sit to dry for 24 hours as the cut edges are extremely porous. Once dry, the fabricator will finish the edges by hand with a router. For a very customized job, expect a 7-10 day fabrication timeline. Simpler projects may be ready in only 1-2 days.
The Installer
With each slab precisely cut for the space and project, the Installer can begin their work. Before they arrive, the homeowner will be asked to clear out any drawers or cupboards directly underneath the countertop. With a clear workspace, the Installer will ensure the sink and faucet pilot holes have been cut accurately and will fill any voids with shims to level the surface and reduce vibration. If additional plywood supports are needed, those will also be added in these first steps.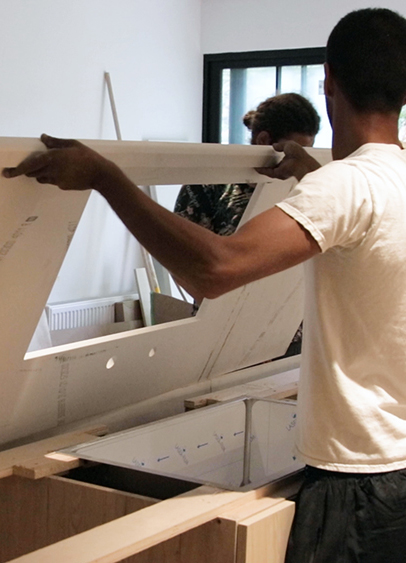 Next, they will dry-fit each slab to check for large gaps. Once a proper fit is confirmed, the quartz countertops will be installed directly on top of the cabinetry using a silicone adhesive. While some countertop materials need time to rest before use, you are free to start using your new countertops immediately following installation.
How to Choose Your Fabricator
Referrals – Ask friends and family or your interior designer to recommend local fabricators they have worked with. Selecting a local fabricator is important as you will be able to easily visit their shop and save money on transportation costs of the final materials.
Experience and Testimonials – Ensure the fabricator you hire is knowledgeable and experienced with quartz. Read testimonials from other customers and always get a quote based on the specific measurements of your space.
Certified Fabricators –Caesarstone Certified Fabricators receive training on the hazards involved with cutting quartz and the best safety practices to follow. Feel confident hiring a Certified Fabricator knowing that health and safety are top of mind while your quartz is being prepared. For a starting point in your fabricator search, explore our Where to Buy page for showrooms, Certified Fabricators, and retailers near you.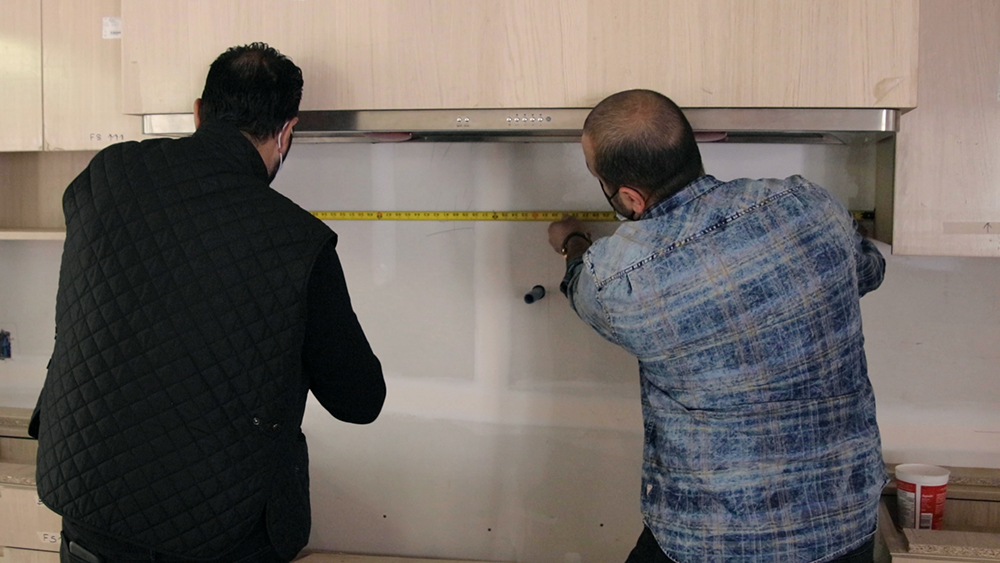 This concludes the first chapter in our fabrication series. Stay tuned to our next chapter, The Templating Process.