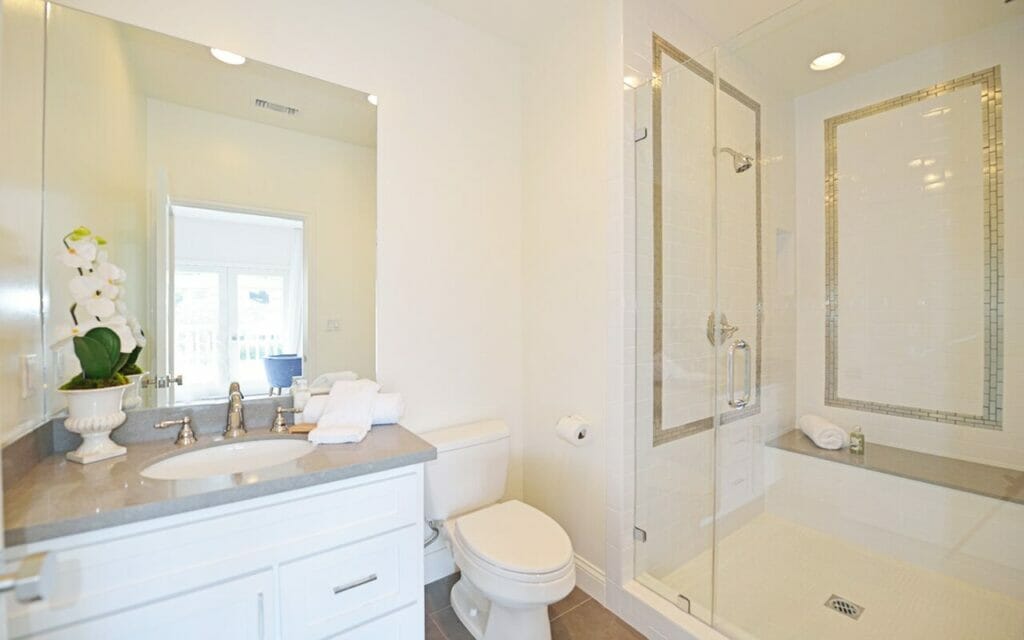 Your time getting ready in the morning should be a calm, centering experience. With the help of Caesarstone quartz, you can make your bathroom into a spa-like sanctuary. Because quartz is resistant to moisture and heat, easy to maintain, and available in many colors and textures, it's the ideal material for the bathroom.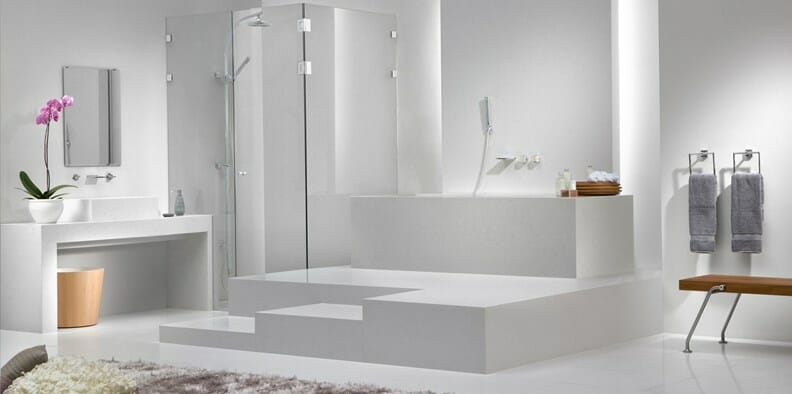 Here are some tips for choosing the perfect Caesarstone quartz for this key space in your home:
Choose something bright, airy and calming for your bathroom to help set everyone in your family up for a good day.
Quartz is the best of both worlds—beautiful and easy to clean. For everyday routine cleaning, simply wipe with a damp cloth and warm soapy water.
Quartz's hard surface makes it an ideal material for the bathroom due to its durability.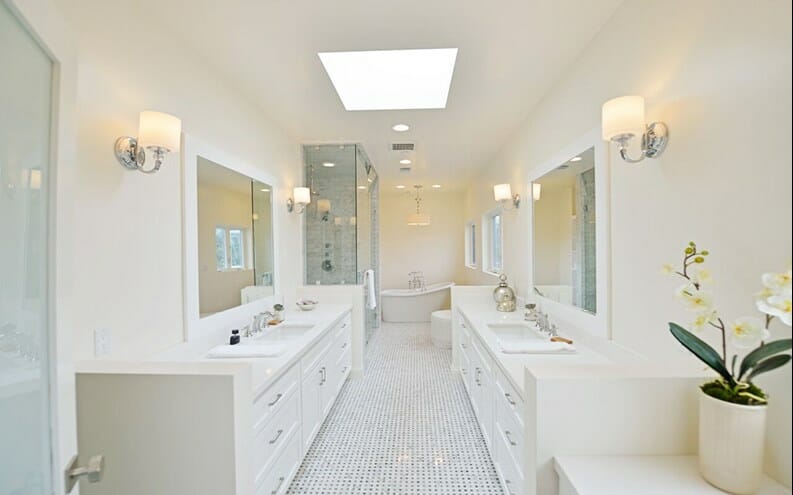 Materials made from quartz are nonabsorbent and nonporous and are ideal for wet areas like shower surrounds and bathroom walls.
Invest in something that will be classic and beautiful long into the future—light and bright is always best for the bathroom.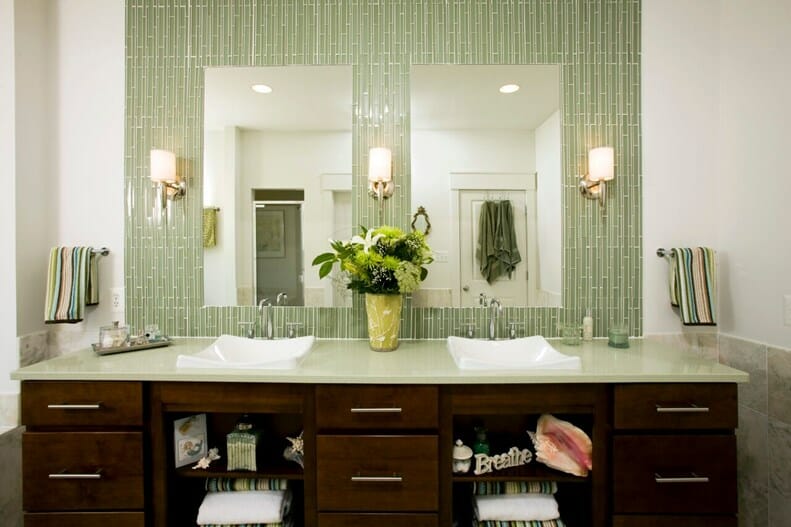 There's no need to worry about bacteria buildup because mold and mildew won't be able to penetrate the nonporous surface.
Caesarstone offers a Lifetime Warranty on all registered surfaces (some restrictions apply).
Caesarstone is at the forefront of innovation in the industry. In addition to the beautiful designs and exceptional products, Caesarstone offers high quality and great service while being recognized worldwide for commitment to safety and environmental standards.
To learn more about Caesarstone quartz surfaces for your kitchen and bathroom spaces, visit our homepage today.