Fall decor usually finds a home on dining tables, front doors, or above the fireplace, but bathrooms can also be a candidate when it comes to seasonal decoration.
For homeowners looking to bring some warmth to their guest bath, primary bathroom, or powder room, have a look at the following fall bathroom decor ideas.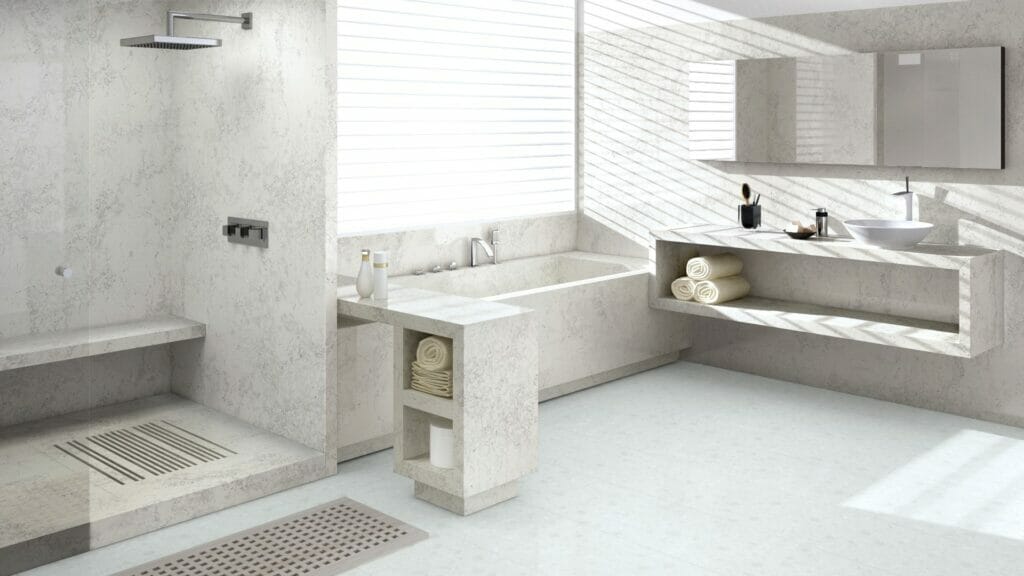 How to decorate a bathroom for fall?
The same fall decorating ideas that work in other rooms of the house also apply to bathrooms. Bring in seasonal components like pumpkins and gourds, use accents and materials that are inspired by nature, and sprinkle in some fall colors. DIY fall crafts and decorations also give the space a unique feel.
Keep fall bathroom decoration ideas concentrated and powerful, because bathrooms are often small and don't have as much display space as a dining area or living room. Don't forget about the bathroom's overall functionality, though. Keep accessories simple so they won't get in the way of daily activities.
Because of the steamy showers and splashy basins found in bathrooms, fragile materials and antiques may not hold up well. Keeping these things in mind, get inspired by the following fall bathroom decor ideas and fill the bathroom space with fall decor.
Fall bathroom decor ideas for homeowners
All it takes is a few accessories and a swath of autumn tones for quick and effective bathroom fall decor.
Let's have a look at the fall bathroom decor ideas that one can opt for their bathroom space:
1. Get creative with fall colors
Ground the bathroom space with a seasonal rug. Simply swapping the existing floor covering with a vibrant colors rug is the easiest makeover for fall bathroom decor. Make sure to choose a rug that goes well with the bathroom interiors.
Take the decoration up a level and even take on a mini reno. Add high-quality quartz countertops and give an enhanced look to a bathroom interior. For example, Caesarstone's 4046 Excava — this top-of-the-line engineered quartz countertop brings out the fall vibe in the best way possible.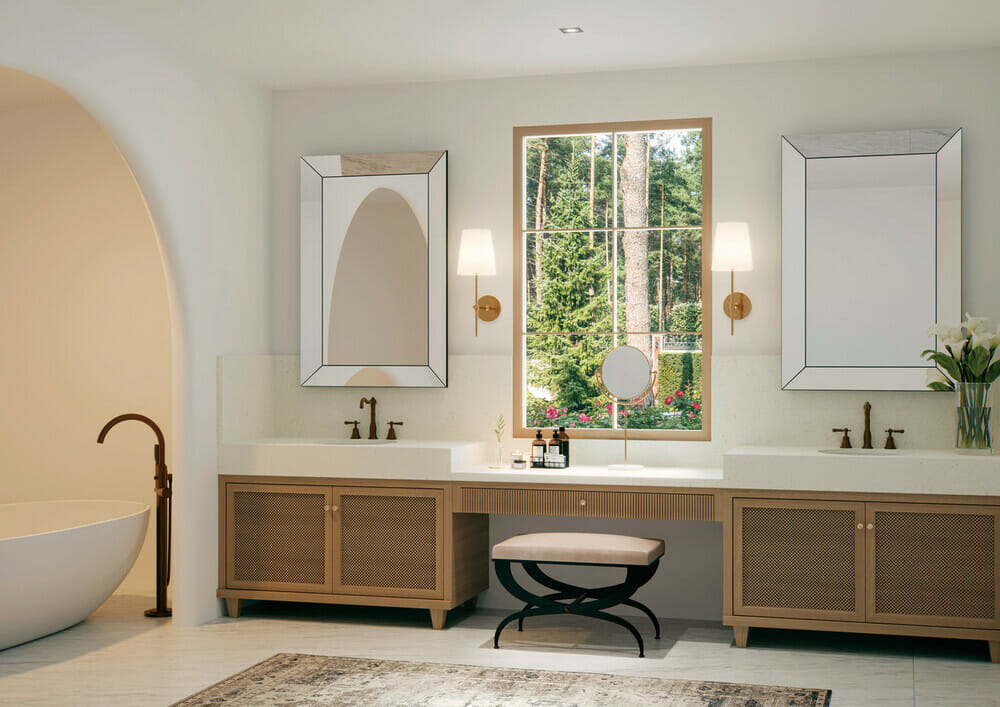 2. Make the most out of fall flowers
Fall decor for bathroom spaces is as easy as adding some freshly cut flowers. Homeowners can choose their favorite fall flowers to bloom to give an instant touch of autumn to their bathroom space.
For example, arrange sunflowers, marigolds, or any other fall flower in a vase on quartz countertops. Countertops that have a fall-colored texture, such as 5111 Statuario Nuvo, work perfectly in autumn-inspired spaces.
An arrangement of fall flowers will offer elegant simplicity, while a mixed fall bouquet will dial up the flair.
3. Keep it simple
Bathrooms are functional rooms with limited areas for additional decorating. When choosing fall bathroom decoration ideas, be thoughtful and selective. Choose one hue to focus on and sprinkle a few instances of it across the space. Fall décor is complete once the homeowner adds a few accents in the color of their choice and one or two pumpkins.
4. Fall garland on window curtain rod
One of the simplest ways to add a touch of fall to the bathroom is by hanging a garland on the window curtain rod. This is an especially effective decoration in smaller bathrooms with limited wall space. Garland also provides a softer look than most fall bathroom decor, which can often be quite bold.
When choosing a fall garland for the window, look for one that is made of fall leaves and acorns. One can also add small pumpkins or gourds for an extra pop of color. Make sure to hang the garland high enough so that it does not obstruct the view when looking out the window. With a little bit of creativity, fall garlands are an easy way to bring the beauty of the season into the bathroom.
5. Cozy throw blanket
As the leaves begin to fall and the air grows chilly, we start to get the itch to cozy up at home. One of the best ways to make the bathroom extra cozy for fall is with a throw blanket. Not only do they add an extra layer of warmth, but they can also be a stylish addition to the decor. A throw blanket in a rich, fall-inspired color like burgundy or forest green can help to tie the whole fall bathroom decor together.
And when homeowners are not using it, they can simply drape it over the back of a chair or sofa for a touch of added elegance. So go ahead and cozy up this fall with a throw blanket that will keep homeowners warm and stylish all season long.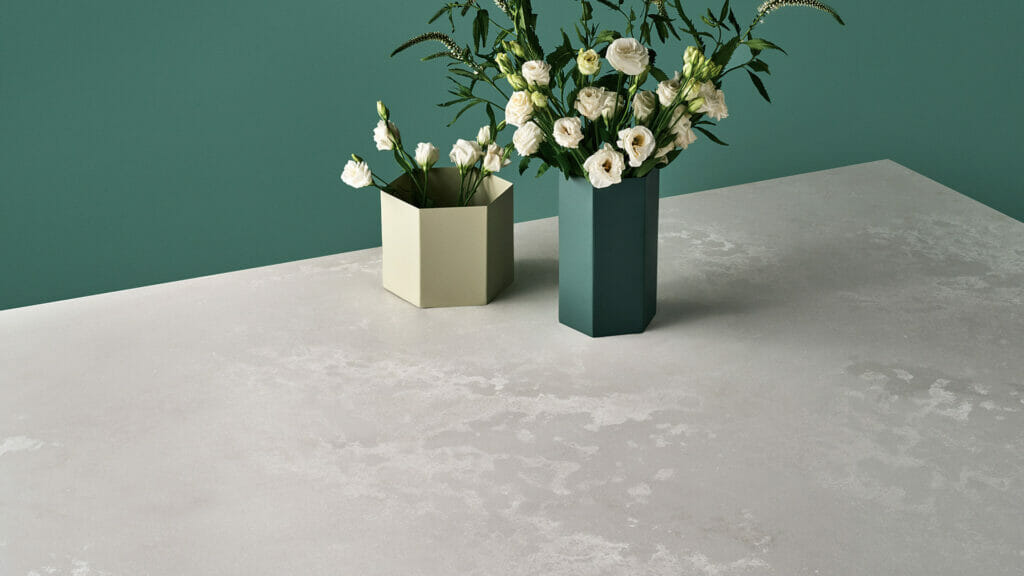 6. String lights on bath caddy
As the fall season approaches, it's time to start thinking about fall bathroom decor. One easy and affordable way to add a touch of fall to the bathroom is by stringing some lights around the bath caddy. This can be a fun weekend project that one can do with their family or friends.
All a homeowner needs is a few strings of lights, some battery-operated candles, and some fall-themed decorations like leaves or pumpkins. One can also add a few drops of essential oil to the candles for a relaxing fall scent. Once homeowners get their lights and decorations ready, simply string them around the bath caddy and enjoy a cozy fall evening in the tub.
7. Fall scented candles
Fall-scented candles are a perfect way to create an aura of autumn in the bathroom space. A candle is a must when it comes to fall decor. One can place it on quartz countertops to give it a more authentic feel. For instance, Caesarstone's 9141 Ice Snow brings out the fall season vibe around the bathroom space.
7 Best Bathroom Decor Ideas for Fall — Conclusion
When it comes to fall decor bathroom spaces need to feature vibrant colors, flowers, and seasonal pieces that create a cozy vibe.
These decor ideas will surely inspire homeowners who are looking to design their bathroom this fall season. So try it out and make the bathroom space cozy and elegant.