Reading:
Quartz Countertop Reviews
Quartz Countertop Reviews
Caesarstone pioneered the first quartz countertops over 30 years ago and continues to enrich the residences, restaurants and businesses of customers across the globe. Architects, designers, home builders and homeowners rely on Caesarstone to elevate a space to a functional and beautiful state.
Looking for a reason to trust Caesarstone with your surface needs?
Explore these Caesarstone quartz countertop reviews and success stories below.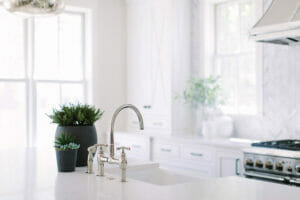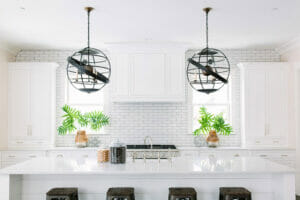 We love Caesarstone above all other countertop options. As a home builder, we love the durability and longevity Caesarstone provides to our clients.
Our clients love all the color and veining choices. After installing Caesarstone's Calacatta Nuvo, it will be hard to install any other countertop. It is gorgeous and perfect in every way!

Caesarstone's concrete choices are great for breaking up a white kitchen. It's amazing how many different grey tones they offer!Caesarstone's London Grey looks great with every shade of white cabinetry. It's our go-to countertop!

– Julia Howard, Principal Designer
TimberTrails Development Company
I've been dreaming of putting in a Caesarstone countertop for years and now that it's installed, I can't imagine anything else.

It's taken a simple space and elevated it to a truly functional and beautiful state. It's relieving to know that I have something that will last and remain gorgeous for years to come.

– Brittany Jepsen, Blogger
House That Lars Built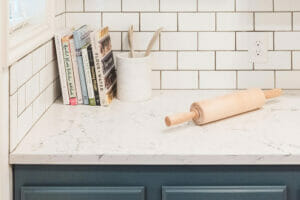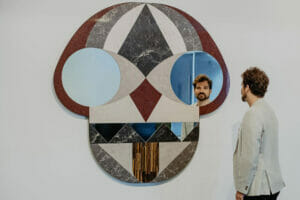 By cutting [Caesarstone] with the hi-tech technology they've got, you get an amazing result like a 21st-century marquetry, which is actually something you don't see so often.

– Jaime Hayon, Designer & Collaborator
Caesarstone Milan Design Week 2017 Installation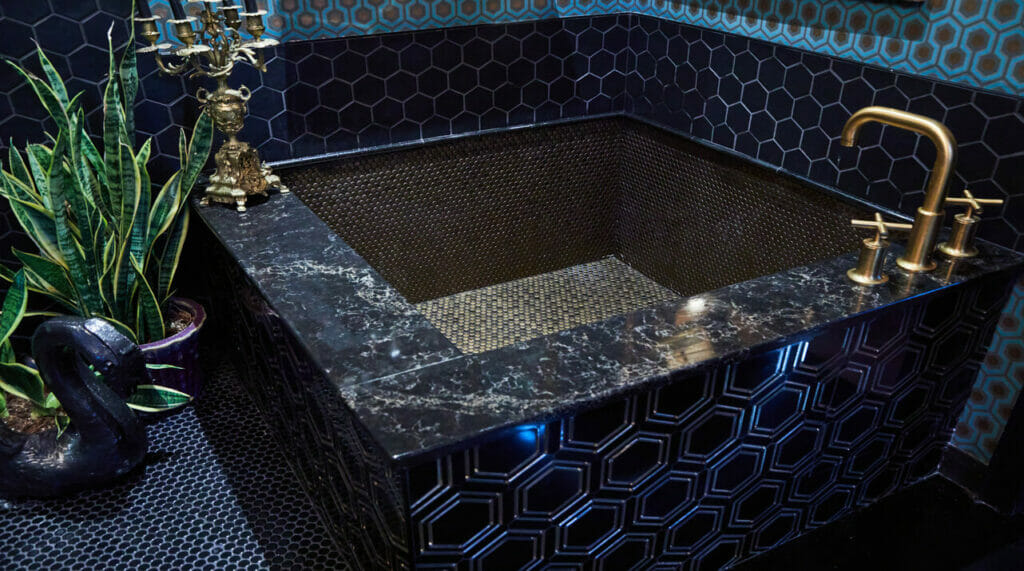 I never thought that choosing the right countertop surface would add so much to my kitchen! But my Vanilla Noir Caesarstone toppers give my space an added elegance that would have been lacking had I gone another direction. My kitchen is full of color and print; not much for the eye to rest on in here. With this said, it's surprising that a countertop with spidery white veins suspended in a creamy-smooth black quartz base could be used as a neutral. But Vanilla Noir works incredibly well to break up copper cabinet fronts below and vintage tropical floral wallpaper above -— a palate cleanser if you will. One of the best decisions I made in a room full of great decisions.

– Libby Callaway
Founder of The Callaway
Great food and a great visual experience go hand in hand… Caesarstone creates an environment that people gravitate to. They want to put their hand on it and touch it.

– Eli Parker, CEO
Fess Parker Winery & Vineyard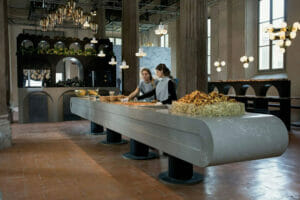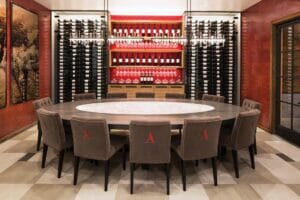 You can't bend stone, but you can with Caesarstone; so you can curve it, which is kind of interesting.

– Tom Dixon, Designer
Caesarstone Milan Design Week 2016 Installation
My husband and I recently purchased our first home, which was a total gut job, thereby leaving me with a blank slate to work with.

There were so many decisions to make, but the easiest of them all was my countertops. I knew I needed to have Caesarstone from day one.

– Jessica Marx, Interior Designer
J. Marx Atelier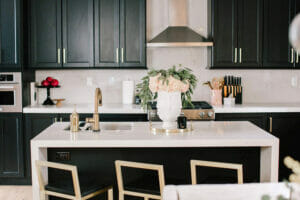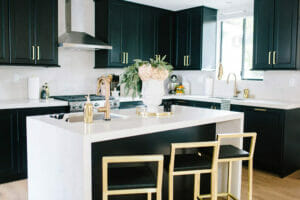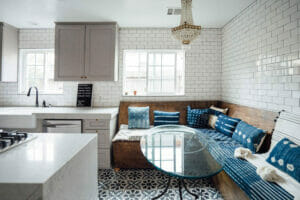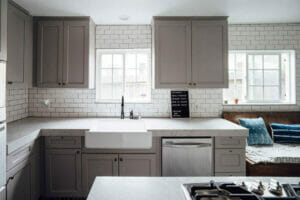 Since this is an office, people are constantly in and out, and it only gets' really cleaned once a week, so I needed the kitchen to be durable and not just pretty. I knew I wanted marble countertops, but marble is actually super porous and can get stained easily, so I actually went with Caesarstone in Noble Grey, which is a quartz stone that looks just like the real thing but is much more durable!

– Aimee Song, Fashion & Interior Design Blogger
Song of Style
Every hotel general manager, every hotel owner wants to have products in their room that they can count on…this is why we use Caesarstone.

– Rod Gruendyke, VP of Hotel Operations
Sunset Marqis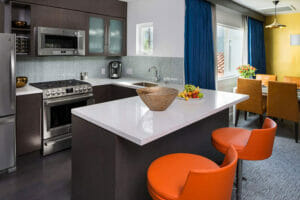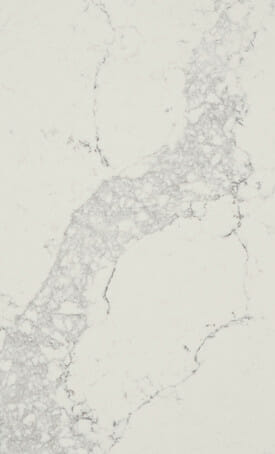 Where to Buy
Find locations near you
where Caesarstone can be purchased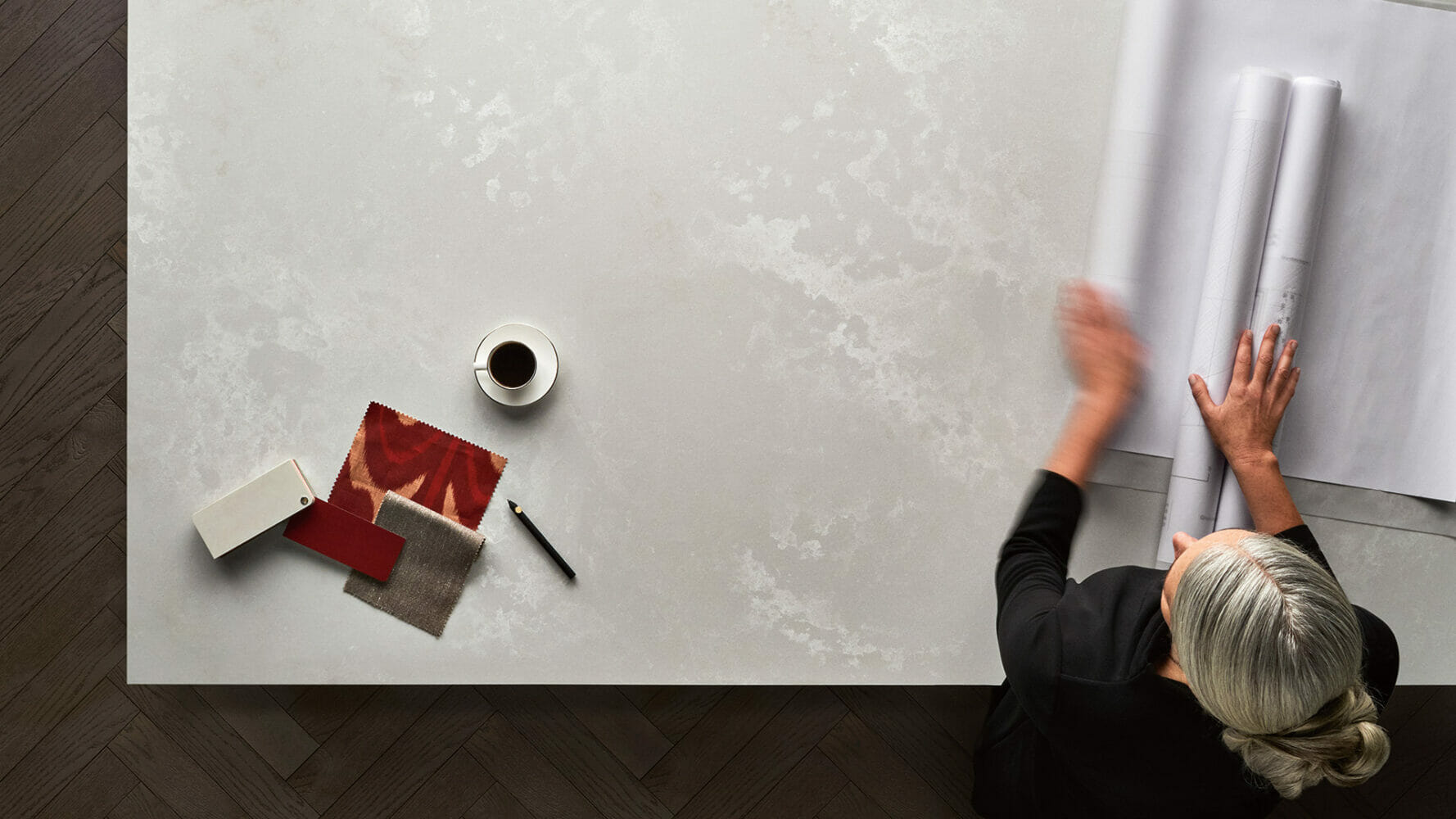 Order Samples
Order samples of your favorite colors.