Reading:
Caesarstone USA Announces New Ownership
Caesarstone USA Announces New Ownership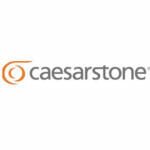 VAN NUYS, California—December 13th, 2011—Caesarstone USA, Inc. announced today that it has been acquired by the Caesarstone Global Corporation, bringing exciting changes and enhancements to the company.
Founded in 1987 near the ancient Roman city of Caesarea, Caesarstone is operated in Israel's beautiful Mediterranean coast.
Caesarstone was the world's first company to use quartz – one of nature's hardest materials – as the main component in countertop surfaces. Caesarstone revolutionized the surfaces market by leveraging quartz to create a brand new surfacing material. The exceptional beauty, strength and durability of quartz ensure a product that is superior to natural stone and other manufactured surfaces.
Following the acquisition, the name of the Company has been changed to "Caesarstone USA", to reflect the direct access and close proximity of Caesarstone to the US market. Yos Shiran, the CEO of the Caesarstone Group serves as the Chairman of Caesarstone USA and Sagi Cohen, who had been the company's COO for over five years, now serves as CEO.
"We are now a part of a global corporation, fully owned by Caesarstone Israel. We invented the quartz surfacing industry and will continue to innovate and create the best surface available in the market, something we have been proud to do for more than 24 years." -Yos Shiran, CEO of Caesarstone Group and Chairman of Caesarstone USA
As a leader in the industry for nearly a quarter of a century, it is clear that we are a brand that is here to stay.
"The 'North Star' guiding Caesarstone USA throughout this incredible journey has – and continues to be – to stay true to our vision: to be the ultimate brand, bringing a harmonious blend of quality, design, style and beauty into people's hearts and homes. We are the proudest, most passionate, committed and professional organization with customer service second to none."
-Sagi Cohen, CEO of Caesarstone US
About Caesarstone
Caesarstone is the original quartz countertops & surfaces manufacturer. Caesarstone USA is headquartered in Southern California with sales divisions and major distribution centers in Los Angeles, San Francisco, Seattle, Colorado, Miami, New York, Atlanta, St. Louis and Dallas. Caesarstone's Independent Distributors are located in Illinois, Indiana, Wisconsin, Philadelphia, North Carolina, Connecticut, Massachusetts, Arizona and Utah. Caesarstone's premium quartz countertops & surfaces complement any design, from traditional to contemporary, for both home and commercial applications. Caesarstone products are available through kitchen and bath retailers, fabricators, architects, designers, builders and distributors nationwide. Offering a Residential Lifetime Warranty, Caesarstone countertops and surfaces are nonporous, stain, scratch and heat resistant. Caesarstone has earned the respected Good Housekeeping Seal from the Good Housekeeping Research Institute and is in compliance with stringent international environmental standards including ISO 14001 (environmental management system), ISO 9002 (quality management standard), and NSF (public health and safety).
Using only sustainable materials, Caesarstone is GREENGUARD certified and is a member of the U.S. Green Building Council (USGBC). For more information about Caesarstone and its products, please visit the company's website at https://www.caesarstoneus.com, or call toll-free 877-9QUARTZ (877-978-2789).